Selected points for this article
hide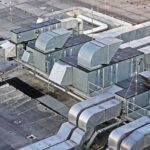 At one point, especially during summer, we have all experienced the benefits of  industrial air conditioning; whether it's home or workspace, poor air conditioning negatively affects our enthusiasm towards errands and general productivity. At Alliance Control Systems, the Commercial and Industrial AC Division offers 24/7 AC Rentals and high-quality HVAC parts, HVAC Equipment Rentals, and replacement and maintenance services.
Purchasing your industrial air conditioning unit is not a terrible idea, we strive to offer our customers and clients all the relevant advantages and disadvantages of buying this equipment. We also regularly help our customers by discussing the warranty and services agreements comprehensively, mounting, and maintaining new units.
Know more about Industrial Air Conditioning
When you possess a unit, you are technically accountable for thoroughly reading through every term and condition in the warranty to be a hundred percent sure that it provides the most comprehensive and detailed coverage. You can also need to make sure that repair and maintenance can be dealt with professionally and address the repairs that have not been properly done. Additionally, reviewing consumers' testimonials ensures the unit is not promising all heaven and offering mere earth or hell! Repairing and maintaining the device regularly ensures the warranty's validity does not involve any additional expenses that come with the repairs.
In any situation of repairs, you need to purchase the necessary parts; these responsibilities are distinct from the ones you would meet when employing an AC device from a rental firm.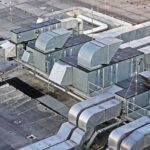 If you hire an industrial air conditioning device, the liabilities are relatively different. Industrial Air conditioning rental is an alternative that ideally suits anyone who thinks of occupying a property, commercial, industrial or residential, temporary for a short duration, or if your finances would be strained by purchasing a brand-new industrial air conditioning unit. On the other hand, when you rent an air conditioning unit, you get to choose a rental firm to partner with.
Your charges would only involve replacement, emergency, and maintenance are the rental firm's responsibility. Additionally, renting an industrial air conditioning device comes with an agreement that permits you to quickly understand all the terms and conditions and the impacts of early termination.
There are three alternatives for getting an industrial air conditioning device: purchasing the device will come with an installation and maintenance fee, filter depreciation and replacement, and financing the equipment by implementing a reduced monthly payment and paying interest on the unpaid balance amount. All extra expenses can also be done in detail in this alternative.
The final alternative is renting the equipment, which lowers the charges. Rather than interest, you will have monthly fees all through the agreement. Replacement filters, repair, maintenance, installation, and renewal might also be a section of this choice. Regardless of the alternative you opt for, we, Alliance Comfort System, will be here to offer you the best services to meet all your industrial air conditioning needs.
Contact with us
Address
7200 Distribution Dr, Louisville, KY 40258
Phone: (502) 384-8500 Email:
[email protected]
Opening Hours
| | |
| --- | --- |
| Monday | 9:00 a.m. – 5:00 p.m. |
| Tuesday | 9:00 a.m. – 5:00 p.m. |
| Wednesday | 9:00 a.m. – 5:00 p.m. |
| Thursday | 9:00 a.m. – 5:00 p.m. |
| Friday | 9:00 a.m. – 5:00 p.m. |
| Saturday | Closed |
| Sunday | Closed |