Selected points for this article
hide
Purified Air with Global plasma solutions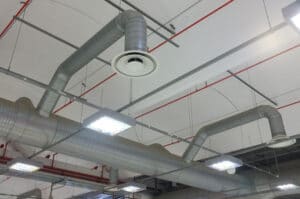 COVID-19 has been linked to outbreaks in large facilities across the world. Unsurprisingly, companies are rolling out new "best practices" for preventing the spread of illness from keeping employees and customers safe. Global plasma solutions is a clean air technology used to control pollution and disease-causing pathogens using HVAC systems. 
Airborne viruses may infect people who work closely together in business establishments. Germs can spread through common activities of coughing or sneezing. Infections also spread easily when there are large groups of people interacting. However, companies try to circumvent the effects of viruses in facilities—businesses work by cleaning up workspaces with sanitizing solutions and promoting good practices such as hand-washing in establishments. Facilities dealing with the repercussions of viral outbreaks include nursing homes, clinics, and schools. 
Viral Control and HVAC Systems
To complement the recommended practices for infection control, Global plasma solutions is a solution that may be applied directly to HVAC systems to help control the spread of infectious diseases, which can travel through ventilation systems and into the indoor air supply. Additionally, Global plasma solution controls outdoor air and limits its entry into facilities. Outdoor air affects efficiency and temperature and can introduce allergens, VOCs, and other pollutants into a building's interior through a heating and cooling unit.  Clean air is an essential part of maintaining a facility, and solutions such as Global plasma solutions make it easier for business owners and facility managers to manage the air quality. 
Global plasma solutions and Disinfection Process
Global plasma solutions attack and kill viruses and other microorganisms through a process of bipolar ionization. The inactivated particles can no longer cause infection as free radicals target and kill viruses as the air continues to circulate throughout an air-conditioning system. 
The kill rate for Global plasma solutions is high, with some viruses being killed in a matter of seconds. The technology targets many of the well-known pathogens that often cause serious illness, including the flu. Although research on the coronavirus is still ongoing, results have yet to be determined on the success of Global plasma solutions in eliminating the virus in its entirety. However, if the pathogen behaves like other viruses, it is possible that the response would be similar. There is still more to come as more information on the germ becomes available. 
Heating and cooling systems make up a substantial part of operational costs. It is only right to assume that business owners would want to maximize a forced-air system's benefits by gaining more than simply temperature control. In fact, temperature control plays an important role in air quality. Reducing outside temperatures, preventing moisture, and removing microorganisms, irritants, and allergens are equally important in an HVAC unit's overall performance. 
Alliance Comfort Systems is an HVAC expert servicing Commercial and Industrial needs. Learn more about our extensive list of services and equipment options. We specialize in commercial and industrial equipment and service solutions to provide cleaner air.
Interested in pure air solutions? Contact us to inquire.