Adding Louisville KY Global plasma solutions to Commercial HVAC
Louisville KY Global plasma solutions for clean air and antiviral control are added to forced air-conditioning units in commercial facilities. Air purification responds to COVID-19 and other harmful viruses that impact buildings where people work and conduct business. CDC guidelines recommend that commercial buildings address viral control by inspecting ventilation systems. The clean air tool Louisville KY Global plasma solutions are useful in facilities that require a sterile environment and high-traffic buildings.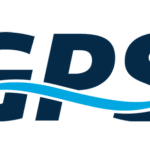 The technology behind Louisville KY Global plasma solutions for clean air and antiviral control is bipolar ionization. Bipolar ionization is a complicated process involving atoms and molecules splitting within a ventilation system. Once the atoms split, then they generate free radicals that attack pathogens. The pathogens respond by losing a hydrogen bond. The hydrogen bond is significant because it enables a virus to be infectious. Without the necessary bond, viruses and bacteria are inactivated. As a result, germs are unable to infect individuals even after exposure.
It is obvious to see why Louisville KY Global plasma solutions would be a potential tool in the fight against the viral spread in facilities. Air regularly circulates buildings through ventilation systems, and therefore, the device is added to HVAC units by a service technician. Although many facilities are already using needlepoint bi-polar ionization, few are just realizing the device's potential on a larger scale.
Benefits of Louisville KY Global plasma solutions for Commercial Air Systems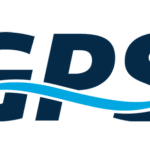 Louisville KY Global plasma solutions offer additional benefits beyond antiviral control. The technology also reduces VOCs. VOCs are volatile organic compounds. The compounds consist of chemicals and pollutants that enter facilities via outdoor air. Exposure to VOCs is dangerous to humans who occupy buildings. Over time, exposure to VOCs leads to serious health effects that target the upper respiratory system and more body areas.
Additionally, needlepoint bi-polar ionization reduces the flow of outside air. Outside air that enters a facility causes irregular temperature, which means that facilities cannot cool as needed. HVAC units are also exhausted by external air exposure and, as a result, expend more energy than is required. The excess use of energy subsequently results in higher energy bills for facilities. So, needlepoint bi-polar ionization helps facilities reduce their footprint and save on operating expenses. Alliance Comfort Systems provides the installation of Louisville KY Global plasma solutions as one of many HVAC services for commercial and industrial clients.
Outlook on HVAC air purification enhancement
The outlook on air purification in the fight against COVID-19 appears promising. In studies, the device is effective in killing viruses at a rate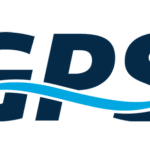 of 99%. Although the outcome of COVID-19 has yet to be seen, scientists believe that the treatment will offer similar efficacy. Choosing to take additional measures to stop the viral spread and provide quality air in commercial facilities is worth the investment.
Buildings can use tools that are readily available by simply improving their performance with updated devices. Louisville KY Global plasma solutions are easy to install with the assistance of a professional service technician. Discover more benefits of commercial air purification with Alliance Comfort Systems. Learn about our HVAC equipment, parts, and services currently available. Service technicians and knowledgeable staff are responsive to inquiries as Alliance Comfort Systems are on-call 24/7.
Address
7200 Distribution Dr, Louisville, KY 40258
Phone: (502) 384-8500 Email:
[email protected]
Opening Hours
| | |
| --- | --- |
| Monday | 9:00 a.m. – 5:00 p.m. |
| Tuesday | 9:00 a.m. – 5:00 p.m. |
| Wednesday | 9:00 a.m. – 5:00 p.m. |
| Thursday | 9:00 a.m. – 5:00 p.m. |
| Friday | 9:00 a.m. – 5:00 p.m. |
| Saturday | Closed |
| Sunday | Closed |