Louisville Global plasma solutions Treatments in Maintaining Air Quality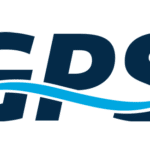 COVID-19 happens to be associated with outbreaks in facilities throughout the globe. Unsurprisingly, businesses are creating newer "best practices" for stopping the spread of illness from keeping occupants safe. Louisville Global plasma solutions treatments may help prevent outbreaks. Louisville Global plasma solutions is a clean air technology that can be used to combat germs in buildings using HVAC. 
Business owners are looking for cost-effective ways to implement infection control. The fact is that there are methods available to HVAC users.
Airborne viruses may infect occupants that work closely together in a building. Bacteria can propagate via common tasks of coughing and sneezing. The infection spreads quickly when many people are together in a confined space. Businesses, nonetheless, must make an effort to circumvent the appearance of viruses within facilities. Louisville Global plasma solutions treatments can address viral spread in confined spaces. Companies must promote clean air standards while encouraging sound methods of prevention.
To enhance the suggested methods for disease management, Louisville Global plasma solutions are an answer which could be utilized on HVAC units to help manage the spread of infectious illnesses. Germs can journey through ventilation systems. Additionally, germs may infiltrate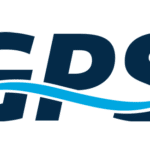 facility spaces and land on surfaces. Furthermore, Louisville Global plasma solutions control outdoor airflow and also restrict its entry into buildings. The heat generated by outdoor air may introduce contaminants such as VOCs.
Symptoms of illness may be mild or intense. The fact is that fresh air is a crucial component of maintaining a business center.  Louisville Global plasma solutions allow for better air quality and temperature control. 
Cleaning the Air using Louisville Global plasma solutions
Louisville Global plasma solutions kill microorganisms and viruses with a procedure called bipolar ionization. Bipolar ionization works by removing a hydrogen bond from an atom or molecule. Furthermore, the inactivated germs may not cause infection. Bipolar ionization kills germs as they flow through a ventilation system. 
The kill rate for bipolar ionization is significant. Bipolar ionization kills viruses within a matter of seconds. The science focuses primarily on well-known pathogens but shows promise for newer diseases. Even though investigations into the coronavirus remain constant, outcomes have seen some promise.  However, when a pathogen acts like some other viruses, the response will likely be very similar. 
HVAC units constitute a sizable portion of functional expenses. It's just reasonable to believe that businesses will wish to take full advantage of forced air systems. Moreover, facilities can gain more than just climate control from HVAC units. The truth is, that climate management plays a crucial part in the quality of the air. Cutting down exterior temps, stopping moisture, and removing contaminants are just as essential in an HVAC product's functionality.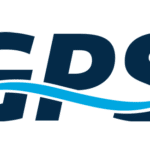 Due to the emergence of COVID-19 and other viruses, infection control will be a major part of running a business.
Alliance Comfort Systems is an HVAC specialist servicing industrial and commercial requirements. Please find out more about our substantial list of services. 
Enthusiastic about natural airflow strategies? Contact us to find out how we can help!
Address
7200 Distribution Dr, Louisville, KY 40258
Phone: (502) 384-8500 Email:
[email protected]
Opening Hours
| | |
| --- | --- |
| Monday | 9:00 a.m. – 5:00 p.m. |
| Tuesday | 9:00 a.m. – 5:00 p.m. |
| Wednesday | 9:00 a.m. – 5:00 p.m. |
| Thursday | 9:00 a.m. – 5:00 p.m. |
| Friday | 9:00 a.m. – 5:00 p.m. |
| Saturday | Closed |
| Sunday | Closed |