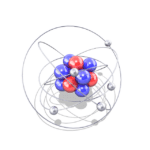 The results of Louisville Kentucky needlepoint Bipolar ionization are noteworthy because they are being employed in the fight against COVID 19. To employ needlepoint bi-polar ionization, it may be necessary to first comprehend it. This is a cleaning technology built on the notion of charged particles. It's found in air conditioners and portable/movable air cleaners. The primary goal of these solutions is to eradicate viruses, not just COVID 19, but other forms of viruses as well. They allow for surface fumigation, which is critical for maintaining cleanliness and lowering infection rates.
What are the Scientific Studies about Louisville Kentucky Needlepoint Bipolar Ionization?
As per scientists, the Louisville Kentucky needlepoint bipolar ionization's principal application is to clean indoor air, and it's especially useful in spaces that are prone to virus infection. They are harmless to use since they do not produce dangerous quantities of ozone or even other by-products. The technologies established by needlepoint bi-polar ionization (NPBI) are responsible for the formation of non-harmful ions, which are then used to clean the air in the rooms.
In general, an ion is a positively or negatively charged atom or molecule that must absorb or lose electrons to achieve neutrality. Because ions are found throughout nature, they may now be used to clean the air by generating them by the use of crashing waves, rushing water, and sunshine.
What are the Benefits of Louisville Kentucky Needlepoint Bipolar Ionization?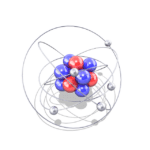 An HVAC system that creates and releases ions into the airstream must complete the process. Following their release, the ions form connections with the particles. As a result, they congregate, making it easier for the system to expel the air. Furthermore, needlepoint bi-polar ionization can be applied on a variety of substrates.
Well before the COVID 19 outbreak, the NPBI technology was available for usage in the healthcare industry. It has lately acquired traction as a result of the COVID 19 virus's high infection rate. As a result, it is employed in schools, airports, and corporate establishments. Airports are the most typical place where this technology has been adopted.
Other advantages of using the advanced technologies include reduced energy use, reduced or negligible carbon footprint, and fulfilling passenger needs for reassurance of safety. Intercontinental travel centers, such as airports, are mostly responsible for the virus's spread. It is generally agreed that the major cause of infection in some nations was contact with persons from infected countries, necessitating the establishment of such existing technologies to prevent the transmission of infection.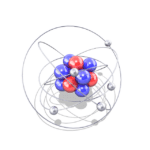 In conclusion, the application of nano-scale bipolar ionization, however not fully exploited, has aided in the reduction of COVID 19 viral infection rates. Its advantages are significant because they have no negative impact on human health. The idea of installing the system in planes is a life-saving one. Indoor air quality is a crucial component of this. Airborne infections and particulates can be reduced using Louisville Kentucky Needlepoint Bipolar Ionization (NPBI) technology.
Address
7200 Distribution Dr, Louisville, KY 40258
Phone: (502) 384-8500 Email:
[email protected]
Opening Hours
| | |
| --- | --- |
| Monday | 9:00 a.m. – 5:00 p.m. |
| Tuesday | 9:00 a.m. – 5:00 p.m. |
| Wednesday | 9:00 a.m. – 5:00 p.m. |
| Thursday | 9:00 a.m. – 5:00 p.m. |
| Friday | 9:00 a.m. – 5:00 p.m. |
| Saturday | Closed |
| Sunday | Closed |