Today, living without a properly working HVAC system is not am thing easy thing to do. Buying the whole system at once is a shock that is rather difficult to ignore at the time. But what if, instead of doing all that, you choose the route of Louisville Kentucky HVAC equipment rental. That will not only help you to save money; it also allows you to save time by not letting it waste on things like first-time purchases plus installation etc.
What Is Louisville Kentucky HVAC Equipment Rental?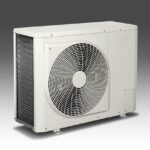 It's simple. Instead of buying the components yourself, you choose two paths. One is where you choose a contract, according to which you have to pay a fixed monthly rent for being allowed to use HVAC equipment for a fixed amount of time. The other path is to choose rent-like installments of the equipment until you end up owning it permanently.
What Is The Advantage OF Louisville Kentucky HVAC Equipment Rental?
Louisville Kentucky HVAC equipment rental allows you the most significant advantage of not putting down most of your savings in the initial purchase plus other expenses like installation, annual maintenance, and deprecation fee. Sure, getting all that equipment by buying it permanently at once might be better, but renting HVAC equipment might be the best choice if you do not have enough funds to do that.
In What Situations Louisville Kentucky HVAC Equipment Rental Is More Beneficial Than Buying The New One?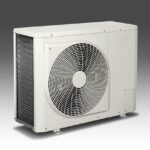 The first one is, of course, when your budget cannot afford to buy the new equipment at once, so it is best to take it at rent. The Louisville Kentucky HVAC equipment rental is also helpful when it is an emergency, and you are not in mind to buy a new one, but you need it right now. In that case, renting the equipment is the best option.
What HVAC Equipment Can You Get On Rent?
Different HVAC companies allow you to take different equipment for rent, including air conditioners, heat pumps, boilers, heaters, dehumidifiers, etc.
What Is Louisville Kentucky HVAC Equipment Rental For HVAC Professionals?
The HVAC companies allow the professionals different HVAC equipment for rent for various projects. Often, the professionals cannot afford to buy the equipment, so renting the tools out might be the better choice. The equipment includes cranes, electrical generators to power the tools in a power outage, aerial work platforms, portable generator, boom lift, lift trucks, climate control equipment (like air conditioner, heater, or a dehumidifier), etc.
Who Can Benefit From Louisville Kentucky HVAC Equipment Rental?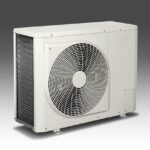 Professionals from any walk of life, like oil digging, telecom, gas facility, or even governmental institute, can take advantage of it. Many companies also provide a range of tools and accessories for onsite installations, which might allow you to expand the basis of operations temporarily.
Getting all these equipment and accessories on time is very important when the project's deadline is hanging over you is pretty necessary. It costs too much to transport it on a truck over long distances, so renting out the equipment from a locally owned reliable service can solve your problem in a pinch.
Address
7200 Distribution Dr, Louisville, KY 40258
Phone: (502) 384-8500 Email:
[email protected]
Opening Hours
| | |
| --- | --- |
| Monday | 9:00 a.m. – 5:00 p.m. |
| Tuesday | 9:00 a.m. – 5:00 p.m. |
| Wednesday | 9:00 a.m. – 5:00 p.m. |
| Thursday | 9:00 a.m. – 5:00 p.m. |
| Friday | 9:00 a.m. – 5:00 p.m. |
| Saturday | Closed |
| Sunday | Closed |