Selected points for this article
hide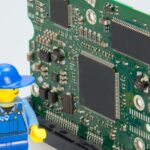 A proper cooling system is perhaps one of the biggest blessings of modern technology. So it is understandable how a malfunctioning or even lack of such a system can drive someone crazy. Hence there exists a whole industry that only deals with commercial HVAC services. Commercial HVACs, unlike residential HVAC systems, are much more difficult to integrate and maintain over time, requiring the existence of these services.
Commercial HVAC services include a wide range of services which are discussed below.
Installation:
Usually, residential HVAC systems are relatively simple and contain split AC systems, but that is not the case with commercial HVACs. They are much more extensive and complex and contain a modular unit containing all components in one place. Installation of commercial HVAC services systems requires extensive and careful planning. The people performing it must not be generic technicians; instead, they should be specialists regarding that specific technology and must have the necessary knowledge and experience.
HVAC Preventive And Regular Maintenance: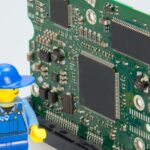 Commercial HVAC services include a lot of regular and preventive maintenance and care because these systems are pretty extensive, and the places where they are used cannot function without them for much longer. Hence, it is better to keep up the maintenance than spend that precious time on the repair. As a side benefit, the system's lifespan and efficiency increase drastically.
Repair And Replacement Of Cooling And Heating Units:
Often enough, heating and cooling units are in need of extensive repairs or outright repair in some cases. All the commercial HVAC services mainly include this type of service as a basic one in their repertoire.
Duct And Vent Cleaning:
In a place where people frequent day and night, and many times with pets, the ducts and vents might get filled with dust, allergens, or even debris from frequent renovation efforts. Duct and vent cleaning ensures that both of these remain open so that air can circulate properly through the building.
HVAC System Inspection:
Regular inspection of the system can reveal a lot of potential problems that can be nipped in the bud, and meanwhile, the inspector can give suggestions to make the system better and more efficient.
Filter Replacement: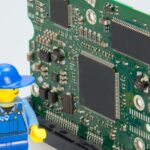 The Department of Energy recommends replacing the filters regularly. In such prominent places, replacing or cleaning filters is not a small process, so it's better to hire a commercial HVAC service provider to do it.
Indoor Air Quality Solutions:
Indoor air quality always matters for the business. In such significant buildings where there are many sources for air pollution to get mixed up with breathing air, it is necessary for owners to constantly think about improving air quality, for which any commercial HVAC service provider can be hired.
Thermostat Commercial HVAC Services for Installation And Repair:
The thermostat may be small, but its purpose and functionality are much bigger than its size. Even a slight disturbance to the device can create a ruckus of a level you can't even imagine. And often enough, thermostats need repair or replacement, which can be done swiftly without fuss by professionals.
Address
7200 Distribution Dr, Louisville, KY 40258
Phone: (502) 384-8500 Email:
[email protected]
Opening Hours
| | |
| --- | --- |
| Monday | 9:00 a.m. – 5:00 p.m. |
| Tuesday | 9:00 a.m. – 5:00 p.m. |
| Wednesday | 9:00 a.m. – 5:00 p.m. |
| Thursday | 9:00 a.m. – 5:00 p.m. |
| Friday | 9:00 a.m. – 5:00 p.m. |
| Saturday | Closed |
| Sunday | Closed |