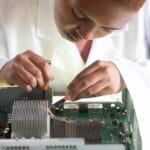 Commercial Boiler Repair: Boilers are the most critical component of the central heating system. In fact, it will not be wrong to say that boiler is the heart of the heating system. If something happens to it, you are toast, especially in harsh winters. Hence a malfunctioning boiler is a significant cause of concern, which warrants a call to commercial boiler repair service providers.
But before you grab your phone to do just that, consider these solutions.
DIYs To Run The Boiler:
Just reset your boiler by pushing the button on the manual for 10 seconds. Hopefully, after restarting, it will start working again.
Bleed your radiators by allowing all the gas to escape through the valve.
Adjust the thermostat, or fix its batteries. That will also work.
If nothing else works, depressurize the boiler by filling it with enough water. You can track the progress through the water pressure indicator.
If all of the above does not work, then you are justified in calling for commercial boiler repair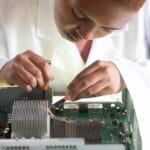 What You Should Consider:
You should consider the following factors:
What Is The Age Of Your Boiler?
The age of your boiler can tell you many things. If it is relatively new, the problem probably came somewhere in the transition or before your purchase. You can use the warranty if you have it. But if your boiler is old, it might be better to buy a new one than repair it.
Is Your Boiler New?
That might be problematic, but not as much as you might think. New boiler malfunctioning means that there was a defect from the start, so if the problem is too big, instead of calling another repairer, contact the company. If you already have a warranty, that is better.
The Commercial Boiler Repair Costs More:
Another thing that you should never forget is that the repair costs should not exceed 40 percent of the original price of the heating and cooling systems. If it does, then you should consider getting a new one instead of trying to repair it.
To Commercial Boiler Repair Or Replace:
Again, the previous point also factors in this. But sometimes, everything else is alright, but the damage is done to the extent that simple repair might not be enough. Replacement is better; however, consult the technician if your heating system can still be salvaged or not without minimum damage.
Questions To Ask for Commercial Boiler Repair: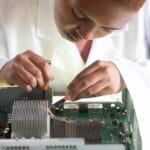 Just calling the person for commercial boiler repair is not enough. You should know what you need to ask from them. This includes a range of questions from their experience and license to different deals that they might be offering and any other discounts. Doing this would work wonders for your budget.
Rechecking And Inspection:
After your boiler is repaired, don't send the repairman back just after that. Wait for some time, check everything, ask the professional to recheck everything, and extract a promise to keep them on standby if some other malfunction occurs within 24 hours. Doing this can save you from a lot of headaches, so bear with it.
Address
7200 Distribution Dr, Louisville, KY 40258
Phone: (502) 384-8500 Email:
[email protected]
Opening Hours
| | |
| --- | --- |
| Monday | 9:00 a.m. – 5:00 p.m. |
| Tuesday | 9:00 a.m. – 5:00 p.m. |
| Wednesday | 9:00 a.m. – 5:00 p.m. |
| Thursday | 9:00 a.m. – 5:00 p.m. |
| Friday | 9:00 a.m. – 5:00 p.m. |
| Saturday | Closed |
| Sunday | Closed |