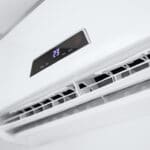 Kentucky Mobile cooling, the tiny air conditioners that you could carry anywhere, may seem like an outdated idea with today's complex, massive cooling systems. However, it is not out of fashion yet. Sure, there are some cons to getting one, like decreased efficiency, water disposal management, increased noise, and restrictions in the placing, that do not drown out the numerous benefits one can receive from having Kentucky Mobile cooling.
Here is why you should also consider Kentucky mobile cooling for yourself.
Mobility:
Of course, the first and most significant advantage of Kentucky Mobile cooling is its self-professed mobility. Who wouldn't like to carry around a small, portable, easy-to-transport source of cooling anywhere they want? Instead of fixing the technology to one single place, you can just wheel it around wherever you want to.
Do Not Cost Much for Kentucky mobile cooling: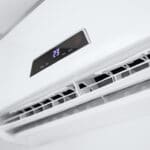 It is a given that when the size of the technology decreases, the amount of energy also decreases significantly. Now, you don't have to pay the bill for the cooling for the whole house, only for the room, you are in because you wouldn't need to run that massive and complex cooling system that would take too much power to run.
Can Be Multipurpose:
Well, what's better than having your cooling, heating, fan, and dehumidifier all rolled in a tiny package? That's right, Kentucky mobile cooling technology also comes with the options that allow you to choose heating, cooling, or just fan running only in one single place, in addition to the dehumidifier. With that, you wouldn't have to go out to buy different appliances for each purpose.
Installation Is Easy:
Having a professional install the cooling system in your home is the best and perhaps, the only choice. However, the same isn't the case when talking about Kentucky mobile cooling. Generally, they are made by manufacturers so that you can easily install them yourself without any fuss.
Control Is In Your Hands:
If you want to, you can choose to get a mobile-controlled Kentucky mobile cooling that operates on Wi-Fi. Instead of getting a remote, the cooling control is just one press away on your mobile phone, which is more convenient. You might forget the remote or have to get up to operate the appliance manually, but you will rarely forget your mobile.
User And Environment Friendly: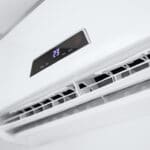 Most of the users are concerned whether the piece of technology they are using is environmentally friendly or not. Kentucky Mobile cooling, without doubt, is that. Then there is also the fact that it is straightforward to use, maintain and operate, which makes it preferable to traditional cooling systems that are sometimes just too problematic and annoying.
Excellent For Small Spaces:
Suppose that you are living in a small apartment, or you have a small room. Every inch of the space in that place can be utilized in some way or another. The traditional cooling system always occupies some of that precious space, making it look more filled up. Compared to that, Kentucky mobile cooling does not take as much space and can be rolled here and there whenever you need to adjust the space.
Address
7200 Distribution Dr, Louisville, KY 40258
Phone: (502) 384-8500 Email:
[email protected]
Opening Hours
| | |
| --- | --- |
| Monday | 9:00 a.m. – 5:00 p.m. |
| Tuesday | 9:00 a.m. – 5:00 p.m. |
| Wednesday | 9:00 a.m. – 5:00 p.m. |
| Thursday | 9:00 a.m. – 5:00 p.m. |
| Friday | 9:00 a.m. – 5:00 p.m. |
| Saturday | Closed |
| Sunday | Closed |