Selected points for this article
hide
What To Expect From commercial HVAC services: The installation, maintenance, and repair of these drainages are also a part of the commercial HVAC services. HVAC has become a staple of modern life. From homes to schools to hospitals to factories and even shopping malls, you will see their use. Hence, there is a whole field dedicated to dealing solely with commercial HVAC.
Our Residential And Commercial HVAC Services Same?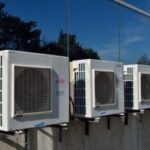 No. On its basis, the types of services like installation, inspection, repair, replacement, and maintenance are similar to those for residential systems. Still, the difference originates from the working principle and process of residential and commercial HVACs, which marks a significant difference in the details of services provided by both industries.
Why Are Commercial HVAC Services Different From Residential HVAC Services?
Again, the types of services are identical, which includes installation, repair, maintenance, inspection, etc. The difference is in the details of the provided services. Commercial HVACs, just like industrial HVACs, are built to take heavy loads and work differently from residential ones. Take the housing case of the air conditioner for both types. The residential ones are split into indoor and outdoor units, whereas commercial ones are modular as everything is kept in one housing for easy access and maintenance. They are huge, have specific needs for everyday operation, and require the technician to know that specific piece of machinery and its functions.
What Is Included In Commercial HVAC Services?
Here is a list of essential services provided by every commercial HVAC service provider.
Installation Of HVAC And Components:
Commercial HVACs require planning for placement and installation on a much larger scale. Also, these systems are usually placed on top of the buildings to conserve space, so the placement of assorted components goes much different than residential ones.
HVAC Preventive And Regular Maintenance: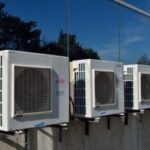 Commercial HVACs need regular maintenance to ensure smooth running for a long time. Also, the technician has to be a specialist and must know about the specific component and its function to do the job correctly.
Repair And Replacement:
Just like industrial and residential systems, commercial HVACs also require frequent repair, and where repair does not work, then replacement. The scale of replacement depends on the situation, you can get away with replacing some parts, but sometimes, the whole unit has to be replaced entirely.
Drainage Installation And Maintenance:
Commercial HVACs are much larger, so they need more multiple drainages. The installation, maintenance, and repair of these drainages are also a part of the commercial HVAC services.
Filter Replacement:
The daily traffic is considerable in the places where the commercial HVACs are used. This includes humans and animals, so the filters have to be cleaned or changed regularly to adhere to the public safety codes.
Indoor Air Quality Solutions: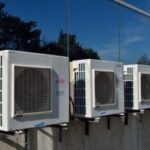 For any business, indoor air quality matters. A lot, to be honest. Hence, many businesses also provide air quality solutions to make the air quality in such places more than acceptable for its people.
Cleaning And Inspection:
Inspecting the whole system and regular cleaning is often enough, considered a part of the maintenance, but it is still serving on its own nonetheless.
Address
7200 Distribution Dr, Louisville, KY 40258
Phone: (502) 384-8500 Email:
[email protected]
Opening Hours
| | |
| --- | --- |
| Monday | 9:00 a.m. – 5:00 p.m. |
| Tuesday | 9:00 a.m. – 5:00 p.m. |
| Wednesday | 9:00 a.m. – 5:00 p.m. |
| Thursday | 9:00 a.m. – 5:00 p.m. |
| Friday | 9:00 a.m. – 5:00 p.m. |
| Saturday | Closed |
| Sunday | Closed |