Kentucky needlepoint Bipolar ionization services: The past year has been burdensome on all of us, and the passing year is no different. It is understandable if people do not want to go to their workplace or step out to go to a mall or store. Many people are still afraid of getting infected with viral respiratory infections. By now, every one of us knows that Covid-19 particles remain airborne in the air for some time. So everyone is worried about air quality these days, and modern technology provides an answer to that in the form of Kentucky needlepoint Bipolar ionization.
What Is Kentucky Needlepoint Bipolar Ionization? How Does It Work?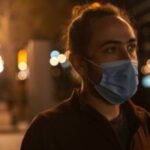 You might be thinking that this technology is new, but no, it's not. It has been around for decades, and it's just that it's only now that technology has started to become safe.
Apparent from its name, Kentucky needlepoint Bipolar ionization utilizes ions to purify the air. To be exact, the device produces ions in the air by generating high voltage. These ions then go out in the air searching for a contaminant, pathogen, or bacteria, and stick to it. This creates an exciting snowball effect as more and more allergens come together to form a cluster. As a result, a big particle is formed, easily captured, and removed by the filters present in the HVAC system. When they stick to the allergens, these ions strip them of the hydrogen atoms, reducing them to harmless particles.
What Are The Advantages Of Kentucky Needlepoint Bipolar Ionization?
Let's list them down, shall we?
Saves Your Money: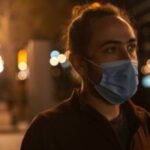 Kentucky Needlepoint bipolar ionization purifies the air relatively smoothly without any fuss. You don't need to buy any fancy fresheners or devices to keep the air clean because it's a given fact that the higher its efficiency, the more expensive the filter is. So why not choose needlepoint bi-polar ionization to save yourself from the headache.
Takes Less Energy:
Believe it or not, this technology consumes much less energy than other devices, making it an optimal choice for an air purifier. In this way, you get to save both; money and electricity or power to run it.
Bye, Bye Odors!
The commercial and industrial places are often filled with an unbearable and unpleasant smell. Working or expecting customers in these areas is a bit difficult. But with the needlepoint bi-polar ionization working 24/7 means that you can say bye-bye to such bothering scents.
Does Kentucky Needlepoint Bipolar Ionization Protect You From Covid-19?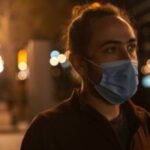 A study was run in the mid-2020 to figure out if needlepoint bi-polar ionization works against Covid-19 or not. It turns out that this technology can do so. Not only that, but it protects you from SARs too.
Is There Any Harm In Using Kentucky Needlepoint Bipolar Ionization?
In the beginning, it was clear that harmful byproducts like ozone are caused by this technology when in use. Thankfully, researchers have been working on that problem, and the newer models are much better in this regard.
Address
7200 Distribution Dr, Louisville, KY 40258
Phone: (502) 384-8500 Email:
[email protected]
Opening Hours
| | |
| --- | --- |
| Monday | 9:00 a.m. – 5:00 p.m. |
| Tuesday | 9:00 a.m. – 5:00 p.m. |
| Wednesday | 9:00 a.m. – 5:00 p.m. |
| Thursday | 9:00 a.m. – 5:00 p.m. |
| Friday | 9:00 a.m. – 5:00 p.m. |
| Saturday | Closed |
| Sunday | Closed |