Selected points for this article
hide
As a business owner or manager, you must consider quality air control when planning new construction, a major renovation, or even a simple upgrade to meet building safety regulations. Quality air conditioning and heating are critical to your company's overall productivity—and when you hire the right commercial HVAC services provider near you, you pretty much guarantee your company's future success. Are you in the market for a new service provider to outsource your HVAC work to? Look for these factors when reaching out to potential service providers for commercial HVAC services maintenance, repairs, or installation to make a more informed decision.
Brand Associations Commercial HVAC Services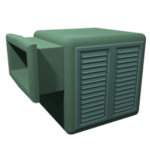 Which brands does the commercial HVAC services provider work with? Some of the more well-known and trusted names in air conditioning and heating include Trane, Amana, Honeywell, Lennox, and Carrier.
When interviewing commercial HVAC services providers, inquire about the brands they carry, their experience working with the brand, as well as their association with each brand.
A competent technician should ideally be familiar with a variety of commercial HVAC manufacturers and be able to work every make and model.
Good Reputation
When homeowners look for HVAC professionals to inspect their ductwork and heating systems, they usually seek recommendations from people they know and trust.
As a business owner or manager, you should count on the advice of other businesses in your area.
When researching the work of the commercial HVAC services providers you want to hire, do not leave any stone unturned—scour the Web, the Better Business Bureau, and company websites for client reviews and ratings.
What other businesses have to say about a service provider will help you narrow down your search for the best HVAC company for you.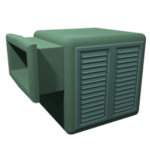 24/7 Service 
Not everyone works twenty-fours a day, but if your business processes rely on heating and air to work around the clock, you must be prepared for emergencies.
Is the commercial HVAC service provider you want to hire available for emergency repairs 24 hours a day, seven days a week?
Commercial HVAC Services in Fair Pricing
HVAC service providers with a strong market reputation typically charge fair prices. However, it would be best if you only looked at price in concert with all other factors.
The best service provider may not be the least expensive, and the one with the lowest bid is rarely the best—in fact, a "cheap" commercial HVAC company may end up costing your business significantly more in the long run!
It is always a good idea to get at least three quotes and evaluate the service providers based on their association, reputation, and service first.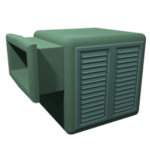 Conclusion
The service provider you choose to handle your commercial HVAC needs must stay up to date on the latest developments in air and heating systems—especially the system you have. Furthermore, as previously mentioned, they must also provide timely emergency HVAC service to ensure zero downtime.
You can expect many years of working comfort and productivity when you find a commercial HVAC service provider like that.
Address
7200 Distribution Dr, Louisville, KY 40258
Phone: (502) 384-8500 Email:
[email protected]
Opening Hours
| | |
| --- | --- |
| Monday | 9:00 a.m. – 5:00 p.m. |
| Tuesday | 9:00 a.m. – 5:00 p.m. |
| Wednesday | 9:00 a.m. – 5:00 p.m. |
| Thursday | 9:00 a.m. – 5:00 p.m. |
| Friday | 9:00 a.m. – 5:00 p.m. |
| Saturday | Closed |
| Sunday | Closed |