Features of industrial HVAC services
An industrial HVAC services company helps maintain and clean the heating, ventilation, and air conditioning equipment at a business. Typical maintenance includes:
Inspecting the system for dust and debris.
Flushing out condenser coils (if applicable).
Changing filters.
Checking refrigerant levels.
Checking belt tension on compressor(s).
Repairing or identifying worn parts.
Replacing sensors or setting levels.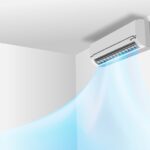 Some companies also offer the installation of new systems in vacant structures. The variety in services covered by an Industrial HVAC Services company makes it impossible to say precisely what customers can expect in exchange for their contract fee.
Satisfying the needs of commercial customers is important because it's how you build a lasting relationship with them that can bring in more profits if the customer has an issue with their system after installation. Therefore it's important to have information readily available to answer their questions so they feel confident about your work during the quote process and post-install.
Most companies offer industrial HVAC services as a way to maintain the cooling and heating of industrial buildings. Many industrial plants need a specific range of temps for day and night, which is controlled with industrial HVAC systems.
If you want to know more about Industrial HVAC Services, continue reading.
Industrial HVAC Services Types
There are many types of HVACs some are as follows.
HVAC maintenance
HVAC troubleshooting
HVAC repair
HVAC ductwork
HVAC maintenance is important because it helps keep the equipment running properly and efficiently. Without regular checks, your system will not work as well or could even break down completely – causing problems for everyone living in that building with no air conditioning!
Maintaining ductwork includes:
Checking pipes/sheets of metal for cracks that can lead to leaks.
Cleaning filters often enough so they don't get clogged by dirt & dust particles from outside sources (stormy weather does this more than others).
Greasing moving parts such as fan blades periodically.
HVAC troubleshooting is the process of identifying and repairing issues with a building's heating, cooling or ventilation system. This includes checking equipment lifespan before deciding on repairs that will last for 15-20 years, but factors outside its design can also lead to early retirement! You should also consider how much it would cost both in terms of projected expense versus operational expenses when purchasing new HVAC products/services instead, if possible, so you get optimal results while staying within budget.
Features of Industrial HVAC Services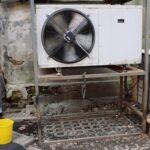 Industrial HVAC services provide us with many features. To keep a building cool, comfortable, and dry in summer or warm during winter is the work of an HVAC technician. An installer will install different types of equipment such as air conditioners to refrigerators that require electricity for their operation – but it's not all they do! Mechanics often have other jobs, like installing fuel lines and water supply pipes once everything has been put together by themselves; this helps ensure no leaks during transport from place to place.
The responsibility falls on these individuals because, without them, we would suffer through unbearable heat waves.
With the use of HVAC software, they manage an industrial system that can be more efficient. With scheduling and dispatching in mind, it is possible to manage maintenance requirements better while also having inventory available at any time without interrupting workflow or damaging equipment with outages caused by absent workers.
This program integrates well with CAD ( Computer Assisted Design) programs, so designers may design ducts/piping plans specifically tailored to their needs during construction phases where specialists are necessary but not always present due to what they do best; designing anything related to air conditioning services.
Applications
HVAC systems are used in various applications, including improving the efficiency and performance evaluation for heating, cooling, or ventilation. Services can also be utilized on central boiler/chiller systems and vapor-compression cycles from air conditioners and heat pumps to distribution vents.
In general, HVAC services reduce consumption by increasing understanding about how your system operates at all levels – whether you're looking into what is going wrong with one part of it through troubleshooting methods like leak detection; need help to balance power needs between various appliances throughout your home using energy audits, or would prefer peace knowing that there won't necessarily always someone around during emergencies.
Conclusion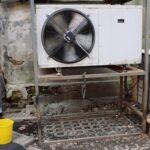 Take a look at our guide to learn more about industrial HVAC services and how they can benefit your company. We hope this article has helped you better understand the benefits of working with an expert in commercial HVAC service, as well as the features that make these experts stand out from their competitors.
If you're still unsure if it's time for new systems or wants help choosing which type is best suited to your needs, feel free to reach out! Our team would be happy to answer any questions or schedule a consultation to work together on optimizing your facility's environment. From initial inspection/evaluation through installation, maintenance, tune-ups, and repairs—we have everything covered when it comes to all.
Address
7200 Distribution Dr, Louisville, KY 40258
Phone: (502) 384-8500 Email:
[email protected]
Opening Hours
| | |
| --- | --- |
| Monday | 9:00 a.m. – 5:00 p.m. |
| Tuesday | 9:00 a.m. – 5:00 p.m. |
| Wednesday | 9:00 a.m. – 5:00 p.m. |
| Thursday | 9:00 a.m. – 5:00 p.m. |
| Friday | 9:00 a.m. – 5:00 p.m. |
| Saturday | Closed |
| Sunday | Closed |