Selected points for this article
hide
Are you worried about buying all that expensive equipment when you don't have the money for it? Well, Kentucky HVAC Equipment Rental is the alternative to direct purchase. In this way, not only for you get to save the money of initial price, but you also get rid of the heavy machinery that would have been rarely used if you had bought it.
How Does Kentucky HVAC Equipment Rental Works?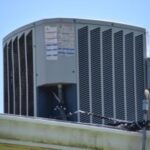 It's relatively simple. Instead of buying the equipment, you get two choices. Either you buy it and pay the price in a series of installments over the next few months until it becomes yours. Or, you can get on rent for some time. The rent you will have to pay depends on which path you choose.  The fee can be charged on hourly use, daily use, monthly use, or even annual use, depending on the type of equipment as well as the contract you agree to.
Why Is The Kentucky HVAC Equipment Rental The "Better Option"?
There are many reasons for that, some of which are given below.
You will get to save money that you would have spent otherwise on the initial purchase.
You will not need to buy heavy machinery like cranes and lifts etc., which generally don't see much use. Most of the time, they are just sitting there idly, with no use whatsoever. Renting them out saves your money on the maintenance, space, and security of the equipment.
You will get to save yourself from the transportation charges.
You will also get to save yourself from the trouble of lugging the heavy equipment from one place to another. Sometimes, it can be city to city, which would be difficult to do otherwise.
No danger of delicate stuff getting damaged hanging above your head.
You can expand your temporary base of operations with the advantage of on-site installation.
What Tools And Equipment You Can Get In Kentucky HVAC Equipment Rental?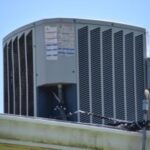 There are many different businesses across the country that provide the Kentucky HVAC equipment rental service. The list of the equipment offered by those companies for a rental is as follows.
air conditioner
heaters
boilers
heat pumps
dehumidifiers
cranes
portable generator
electrical generators to provide backup power in a power outage.
aerial work platforms
lift trucks
boom lift
climate control equipment (specifically, ACs, boilers, heat pumps, dehumidifiers, etc.)
Who Can Benefit From HVAC Rental?
Professional from any walk of life, including
oil digging
gas facility
Governmental institutes etc.
Are There Any Hidden Dangers Of Equipment Rental You Should Be Aware Of?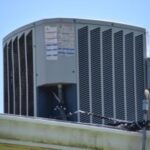 Not much, to be honest. You need to keep in mind that if you avail of Kentucky HVAC equipment rental with enough frequency, the rental fee will easily surpass the original price in a short amount of time. Other than that, you need to be very careful of the contracts you are agreeing on. If done wrong, you might bear all the costs for the damage, maintenance, or damage. This brings us to our last point; be careful that the service company is reliable and not a scammer.
Address
7200 Distribution Dr, Louisville, KY 40258
Phone: (502) 384-8500 Email:
[email protected]
Opening Hours
| | |
| --- | --- |
| Monday | 9:00 a.m. – 5:00 p.m. |
| Tuesday | 9:00 a.m. – 5:00 p.m. |
| Wednesday | 9:00 a.m. – 5:00 p.m. |
| Thursday | 9:00 a.m. – 5:00 p.m. |
| Friday | 9:00 a.m. – 5:00 p.m. |
| Saturday | Closed |
| Sunday | Closed |