Selected points for this article
hide
Read about Kentucky mobile cooling: Are you tired of paying all those enormous bills for electricity, maintenance, and repair? Maybe you want more freedom in moving around and lugging your air conditioner with you. Or, you want an air conditioner that does not take too much space but can be carried around everywhere, even on your lawn. In that case, Kentucky mobile cooling is the solution to your problem.
What Is Kentucky Mobile Cooling?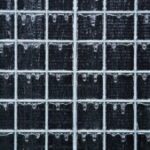 Kentucky mobile cooling is the concept of having an air conditioner that is small, light, portable, and efficient enough to be carried from one place to another without compromising the quality of the cooling. Keep in mind that they are not as light as you might be thinking. They weigh around 40kg, and probably more, and are wheeled around. Kentucky mobile cooling is easy to use and install without making any massive modifications to your living space.
How Does Kentucky Mobile Cooling Work?
Actually, their working process is similar to the traditional ACs. They suck in the hot air from the surrounding, which is treated, i.e., cooled and dehumidified. To bring down the temperature in that area, treated air is recirculated back into the room.
What Are The Advantages Of Kentucky Mobile Cooling?
Mobility:
The very first thing to talk about cooling is the ease of mobility. You don't need to hire professionals just to move around your AC or make modifications in the placement.
Easy To Install:
The installation of cooling is straightforward and can be done without modifying your living space.
Easy To Use:
No complicated usage or interface; you are ready for cooling anywhere, anytime.
Less Expensive:
Of course, your cooling unit has regressed in size, so it will also cost you less in the original purchase as well as energy bills.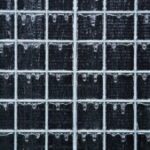 Less Energy Consumption:
More undersized AC consumes less electricity.
3 In 1:
You can get an AC, heater, and dehumidifier all in one neat package.
Smart Cooling:
It is not difficult to get a Kentucky mobile cooling that can be controlled with the help of your mobile and Wi-Fi connection.
Eco Friendly:
Less energy consumption means you are helping to save energy, which can be considered the most significant advantage for people who are conscious of the environment.
Conserve Your Space:
Don't have enough space to install an AC? Then cooling is the best option for you, as it is really a great way to conserve space around your home or apartment.
What Are The Disadvantages Of Kentucky Mobile Cooling?
As much as we are happy with the cooling, there are still some cons that you must be aware of.
Less Efficiency:
Kentucky mobile cooling struggles to cool down the whole room constantly due to the working mechanism. As a result, efficiency suffers.
Not Ideal For Large Spaces:
Of course, if you want to cool in ample space, like a hall, cooling may not achieve the result you are looking for.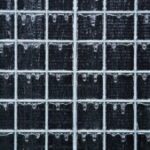 Not Suitable For Multiple Occupants:
Anyone will feel it absurd to buy the mobile AC for every occupant of the house. If more than two people are living in your home, one portable AC is not enough.
Conclusion:
Like all other cooling options, Kentucky mobile cooling also comes with its pros and cons. At the end of the day, it is best for bachelors who like to save up on their money and living space. It's up to you to decide which option is the best for you.
Address
7200 Distribution Dr, Louisville, KY 40258
Phone: (502) 384-8500 Email:
[email protected]
Opening Hours
| | |
| --- | --- |
| Monday | 9:00 a.m. – 5:00 p.m. |
| Tuesday | 9:00 a.m. – 5:00 p.m. |
| Wednesday | 9:00 a.m. – 5:00 p.m. |
| Thursday | 9:00 a.m. – 5:00 p.m. |
| Friday | 9:00 a.m. – 5:00 p.m. |
| Saturday | Closed |
| Sunday | Closed |