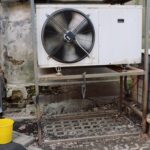 Industrial HVAC services in industrial facilities are significantly more comprehensive than those in residential properties. Large buildings frequently rely on HVAC for operational needs, hence climate management is critical to maintaining a facility comfy, secure, and efficient. Because each facility is different, locating a service provider who specializes in heating, conditioning, ventilation, and airflow can be difficult.
Maintenance is another component of industrial HVAC. An outage is burdensome since many companies rely on big machines to deliver multiple tasks within the environment or maintain other assets. When a facility's weather control system fails, the entire operation may be jeopardized. While certain unforeseen events are unavoidable, every effort should be made to minimize any disruption.
What type of Industrial HVAC Services are available?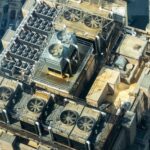 The maintenance programs have been tailored to your specific requirements. Not merely are the plans tailored to your needs, but they are also cost-effective. Furthermore, establishing a preventative maintenance strategy can help you save budget and time by reducing downtime. The basic industrial HVAC service covers;
Servicing
Maintenance
Installation
Repair
Replace
Chillers are among the most significant devices in a manufacturing environment. Chillers are cooling systems that are used to cool equipment and keep it from overheating rather than to chill a wide room. As a result, chillers are an important aspect of many industrial operations. To reduce the temperature, chillers use either a vapor-compression or an absorption cycle. They necessitate careful design and installation, as well as specialized frequent maintenance to operate at peak performance.
What are the benefits of industrial HVAC services?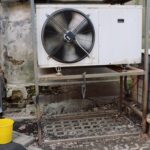 An interruption can have a significant impact on your business's bottom line. Standard industrial HVAC maintenance can assist your company in a variety of ways. Here seem to be some of the advantages:
Industrial HVAC services systems work best when they're well-maintained. Lower electric bills are a result of energy-efficient performances.
Yearly maintenance of equipment, according to industry professionals and commercial HVAC providers, is the best insurance against service disruptions.
Industrial HVAC maintenance can save you up to 40% on your operating expenditures. Less HVAC maintenance and equipment malfunctions not only save money in the long run but also help your company run smoothly. Customers are delighted, and personnel is on task.
Industrial HVAC services for maintenance entails having the unit expertly serviced at least once a year. Inadequate maintenance is done after a unit has broken down. HVAC systems that are hardly maintained can last up to seven years, whereas "run-to-failure" systems can last up to five years.
Constant indoor temperatures and regulated moisture levels throughout a facility with no warm or cold areas define optimal HVAC performance. Air quality is also a component of optimal indoor comfort. There are no bad odors and the airflow is fresh and clean.
Industrial pipe cleaning is one of the best industrial HVAC services; in fact, cleansing your pipes properly and regularly improves the indoor air condition of your facility. The clients of your company will be in a healthy and safe atmosphere if the HVAC and pipe systems are kept clean.
Address
7200 Distribution Dr, Louisville, KY 40258
Phone: (502) 384-8500 Email:
[email protected]
Opening Hours
| | |
| --- | --- |
| Monday | 9:00 a.m. – 5:00 p.m. |
| Tuesday | 9:00 a.m. – 5:00 p.m. |
| Wednesday | 9:00 a.m. – 5:00 p.m. |
| Thursday | 9:00 a.m. – 5:00 p.m. |
| Friday | 9:00 a.m. – 5:00 p.m. |
| Saturday | Closed |
| Sunday | Closed |