Commercial Louisville HVAC parts are numerous. Each of these components contributes to the smooth operation of the system. System failure is imminent should even one of the individual parts occur. But it's only one section that attracts the most attention.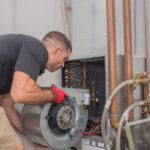 The more you know about your Louisville HVAC system, the easier it will be for you to identify and rectify any problems that may arise, saving you time and money in the long run.
You must have the proper tools to maintain your system running well to avoid future problems. Has no idea what you're looking for? Allow us to assist you!
Filters
Wasn't it surprising that the most ignored part of your Louisville HVAC system was also one of its most important? Air filters serve an essential purpose beyond just cardboard boxes filled with fibers or pleated cloth. In truth, air filters significantly impact the overall operation and comfort of a heating and cooling system.
Belts
Over time, the belts in your commercial Louisville HVAC system might wear out, causing your air conditioner to malfunction or possibly stop working altogether. Changing and replacing your belts can help keep your heating and cooling system running smoothly. Furthermore, an old belt that has begun to slip loses money in wasted energy.
Capacitors
A little primer on capacitors: they aren't all equal. A capacitor is necessary for any conventional cooling or heating system to work effectively. The size of your capacitor is directly proportional to the size of your motor.
Cleaners For Coil And Condenser
Many things might go wrong with your Louisville HVAC system because it does such a demanding job. Dirt buildup on your condenser coil is one of them.
Fuses
When your air conditioner or heater has a problem, the fuses may blow, necessitating their replacement. Fuses are employed throughout an Louisville HVAC system's compressors, evaporator coils, motors, and wiring designs to protect against short circuits.
Fan Motor
Fan motors, sometimes referred to as the Louisville HVAC system's "heart," are critical to the effective operation of your air conditioner. Your AC unit's fan aids in air circulation throughout your facility.
Maintaining your Louisville HVAC system's fan motors can significantly impact the performance of your air conditioning unit and the comfort of the people who use it.
Thermostat
To conserve money and energy, we should do everything we can to reduce the time our Louisville HVAC systems are turned on and off.
If you want your thermostat to work correctly, it's crucial to know how closely connected your thermostat and Louisville HVAC systems are. At a certain point, your thermostat is activated and distributes either hot or cold air throughout your building.
Batteries for the Thermostat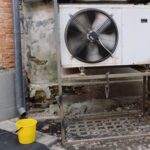 Your thermostat and your Louisville HVAC system work together to determine when your air conditioner or heater will be activated to maintain the proper temperature in your facility.
However, what happens if your thermostat suddenly displays a low battery symbol? When it comes to your heating and cooling, what does that mean?
A commercial Louisville HVAC part has a lot of movable and non-movable parts. The system must be maintained regularly, considering all of the components and the operating conditions. What if you've been getting inconsistent results or aren't sure if your Louisville HVAC compressor is operating at its total capacity? Consult a specialist.
Address
7200 Distribution Dr, Louisville, KY 40258
Phone: (502) 384-8500 Email:
[email protected]
Opening Hours
| | |
| --- | --- |
| Monday | 9:00 a.m. – 5:00 p.m. |
| Tuesday | 9:00 a.m. – 5:00 p.m. |
| Wednesday | 9:00 a.m. – 5:00 p.m. |
| Thursday | 9:00 a.m. – 5:00 p.m. |
| Friday | 9:00 a.m. – 5:00 p.m. |
| Saturday | Closed |
| Sunday | Closed |