Industrial HVAC Equipment Rental: HVAC equipment can be considered to be the pinnacle of the modern era. The temperature of the whole building can be adjusted easily with the push of a few buttons. However, affording it is another story. This is why the option of Industrial HVAC equipment rental is available.
What Is Industrial HVAC Equipment Rental?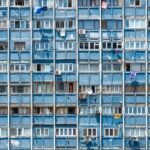 To summarize, you can get HVAC equipment on rent instead of buying it. You can choose two paths' either you can pay a fixed fee for the time you are going to use it, or you can choose to pay installments over a fixed and agreed period until the equipment is yours.
Why Should You Choose Industrial HVAC Equipment Rental?
It's straightforward. It might be hard to afford to buy HVAC equipment at once. This is understandable; so many opt for the rental route. Another reason is that not all the equipment you will buy will be helpful in the long term. For example, if you have a small company, what use do you have of crane or lifters, other than in an emergency. Buying that will be a risky investment, so it is much better to rent one.
What Tools And Equipment You Can Get In Industrial HVAC Equipment Rental?
Presently, various companies and businesses, and service providers allow the option of Industrial HVAC equipment rental. Following equipment is provided in this service.
air conditioner
heaters
boilers
heat pumps
dehumidifiers
cranes
portable generator
electrical generators to provide backup power in a power outage.
aerial work platforms
lift trucks
boom lift
climate control equipment (specifically, ACs, boilers, heat pumps, dehumidifiers, etc.)
Who Can Benefit From Industrial HVAC Equipment Rental?
Professional from any walk of life, which includes the following.
oil digging
telecom
gas facility
Governmental institutes etc.
Interestingly enough, this se4rvice is also available for the residential side of the industry, not just limited to commercial or industrial.
How To Get The Best Deal On Industrial HVAC Equipment Rental?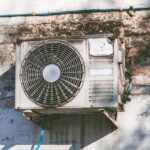 You have to follow simple steps to ensure you get the best deal out of it.
Statistics:
Figure out what you need. Keep all the specs in mind for your requirement. Choose a model while you are at it. But don't just limit yourself to one option.
Calculate The Costs:
Calculate the costs for the rent and related fees vs. buying. If you are getting it for long-term use, HVAC rental equipment is not the best solution, as that can cost you more than the original purchase.
Devil In The Details:
Do bother to sort out all the details before you agree to anything. This includes going over fines, penalties, repair, maintenance costs, etc., hidden charges, or any other obscure clauses you might be unaware of. Other might, you can get a rather unpleasant shock later on.
Inspection: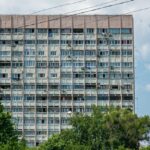 Got your wanted equipment? Good. But wait, does it works properly? Don't just trust the word of others. Push for a proper inspection to ensure everything is in working condition.
Warranty:
Ask the company to give you a warranty on the equipment. If they do that, you can be ensured that they are trustworthy.
Address
7200 Distribution Dr, Louisville, KY 40258
Phone: (502) 384-8500 Email:
[email protected]
Opening Hours
| | |
| --- | --- |
| Monday | 9:00 a.m. – 5:00 p.m. |
| Tuesday | 9:00 a.m. – 5:00 p.m. |
| Wednesday | 9:00 a.m. – 5:00 p.m. |
| Thursday | 9:00 a.m. – 5:00 p.m. |
| Friday | 9:00 a.m. – 5:00 p.m. |
| Saturday | Closed |
| Sunday | Closed |