Selected points for this article
hide
The popularity of Louisville air-conditioning rentals is soaring, as it has become a life-saving option that safeguards us from sweltering summers — a rented AC is a savior for everyone without a permanent cooling system. Companies offering Louisville air-conditioning rentals services ensure everyone gets to bask in the goodness of a pleasant atmosphere with a chilled mocktail in their hands without stressing about the maintenance costs!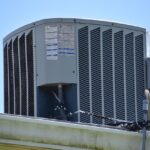 The option of renting air-conditioners has made people's lives better, as they need not live in an uncomfortable environment if their unit has failed, they keep shifting residences or cannot currently afford to purchase a fully functional AC.
However, you need to be mindful of certain elements to make an informed decision and avoid a negative renting experience. Here are five unmissable steps to follow before you contact a reputable company offering Louisville air-conditioning rentals — do this homework, as it will enable you to choose the best-suited unit.
Step 1: Determine your cooling requirements for Louisville Air-Conditioning Rentals
To choose an ideal AC unit, get to know the timeline for the Louisville air-conditioning rentals. In other words, identify how long you will need the air-conditioners for. You must figure this out to avoid confusion — you would not want the professionals to break into your house and take away the rented AC unit, leaving you sweating.
In addition, determine where the AC will be used and under what conditions. This is another important item to strike off from your to-do list, as it will help you choose the right unit that uniformly cools the entire room. Specify if the unit will be installed in an indoor or outdoor setting and if it needs to cool multiple areas or a single, large room.
Step 2: Measure the room's dimensions for Louisville Air-Conditioning Rentals
Every air-conditioning unit has a unique cooling capacity — you cannot expect a small AC with a lower capacity to cool a huge commercial conference room. To ensure your AC meets your cooling needs, get to know the specific measurements of the space the AC will be installed in.
Once you know the exact square footage, let the professionals know it, and they will determine the size of the AC unit required for the space. This is a must-do step to avoid wasting money on an inefficient AC unit.
Step 3: Identify the voltage.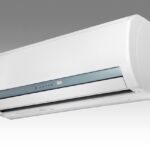 Remember, not every place has the same voltage. To avoid any hazardous electricity-related accidents, you need to know the exact voltage of your outlets. Though most ACs are compatible with the standard 120V outlets, large units may require a higher voltage. Therefore, you need to gather and share this crucial information with the experts.
Apart from the voltage, some units may even require professional wiring. Thus, getting to know your space thoroughly is crucial.
Step 4: Determine the venting path.
Ventilation is an essential factor that determines the location of the air-conditioners and impacts their efficiency. While many people share the dimensions of their rooms with professionals, they forget to determine the right venting path for the air-conditioning unit.
Remember, an air-conditioner releases hot air to keep an area cool — this hot air needs to vent. Therefore, your room should be spacious enough to house an AC unit and the venting equipment.
Step 5: Share even the tiniest of details
Knowing the minor details can determine if you will have a positive or a negative experience. Therefore, never undervalue the tiny details.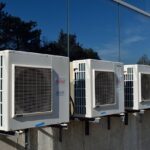 What we mean is, after choosing the right Louisville air-conditioning rentals company, let them know every detail about your requirements and expectations. Especially, be particular about the space where the AC unit will operate.
Sharing the right information will allow the professionals to provide you with the options best suited to meet your needs and deliver the best results. For example, if you are choosing AC units for your office building, let the experts know approximately how many employees will be occupying the space. This way, they will give you efficient units that cater to all your needs.
We often rent an AC to avoid the hassles of installing a permanent unit, but it does not mean you can sit idle and wait for the rented unit to arrive. You have got a slightly long to-do list — ensure you follow all five steps to make the most of Louisville air-conditioning rentals!
Address
7200 Distribution Dr, Louisville, KY 40258
Phone: (502) 384-8500 Email:
[email protected]
Opening Hours
| | |
| --- | --- |
| Monday | 9:00 a.m. – 5:00 p.m. |
| Tuesday | 9:00 a.m. – 5:00 p.m. |
| Wednesday | 9:00 a.m. – 5:00 p.m. |
| Thursday | 9:00 a.m. – 5:00 p.m. |
| Friday | 9:00 a.m. – 5:00 p.m. |
| Saturday | Closed |
| Sunday | Closed |