Selected points for this article
hide
Commercial air conditioning units are the most important part of the HVAC systems, as they are responsible for cooling. Buying a commercial air conditioner is not a walk in the park because they are expensive. Hence the reason for the popularity of commercial air conditioning rentals.
Here are the 7 things you should know about commercial air conditioning rentals.
Working Of Commercial Air Conditioning Rental: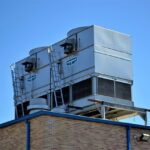 You have decided to get a commercial air conditioning unit for rent. This means that instead of buying one, you have gotten the machine from a rental company for a fixed rent that has to be paid on a monthly or quarterly basis. This will save you the money you would have needed to spend on the initial purchase.
You can also buy the AC on an installment basis. So, you get a brand new commercial air conditioning unit, and you will set up a system where you would pay installments every month for some time. You will continue to do that until you pay the entire price, at which point it becomes yours. Keep in mind that the contract for both cases will contain the requirements from both parties, so don't miss anything before adding your signature.
Affordability:
Commercial air conditioning units on the commercial and industrial levels are significant, which is equally expensive. Understandably, not everyone could afford it. However, if you choose one of the scenarios mentioned above, you will afford one without worrying about the eye-watering purchase price.
Not Exactly Money Saving Solution For Long Term Use:
So, you have gotten the commercial air conditioning unit on rent. That is great, as we could have a lot of money. But in the long run, that will turn out to be false. You might notice that you have paid a lot of rent after some time has passed. The noticeable thing about the whole situation is that you have paid more rent than you might have if you had bought it. So yes, it is not exactly a money-saving solution in the long run.
Upgrading Becomes Easier: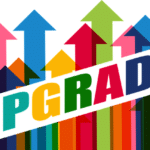 Suppose you bought a commercial air conditioning unit just a few years ago. It is still working correctly. However, it is not enough to fulfill your requirements. In other words, your requirements have outgrown their performance, which is problematic. You need to upgrade to a device with better specs, but you have already bought one, and you don't have enough budget to do so. In that case, you can choose to get it for rent without spending too much on it.
Reduced Taxes:
The more property you have, the more taxes you have to pay. However, the rental equipment is not in your possession. This means that you are still getting the proper use out of the commercial air conditioning unit, but you are not responsible for the related taxes because it's not your property.
You Might Get Scammed:
That is not exactly a disadvantage of commercial air conditioning rental, but more of an unexpected consequence. If you are not careful when agreeing to the rental contract, you might miss some hidden clauses which can force you to pay extra charges in case of accidents even if you aren't responsible for it.
Moving Becomes Easier: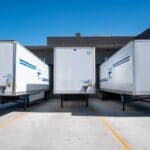 If you are conducting your business on a rental property, it will become tough to take your existing commercial air conditioning unit. Many choose to leave it behind, but that is only possible if you operate on your personal property. For a rental one, you will not exactly get the reimbursement for the HVAC equipment that you had left behind because you are not selling the property; you are shifting from it. It is better to get one on rent to save yourself from the headache of these logistics. You can quickly get a new one on the new property, whether by rent or purchase.
Address
7200 Distribution Dr, Louisville, KY 40258
Phone: (502) 384-8500 Email:
[email protected]
Opening Hours
| | |
| --- | --- |
| Monday | 9:00 a.m. – 5:00 p.m. |
| Tuesday | 9:00 a.m. – 5:00 p.m. |
| Wednesday | 9:00 a.m. – 5:00 p.m. |
| Thursday | 9:00 a.m. – 5:00 p.m. |
| Friday | 9:00 a.m. – 5:00 p.m. |
| Saturday | Closed |
| Sunday | Closed |