Selected points for this article
hide
Louisville Kentucky Chiller Repair  7 Signs you need: Chillers are industrial-level heavy-duty machines that are supposed to keep the temperature of manufacturing processes down to respectable levels. The machine is also a part of commercial and industrial HVAC systems, where it is supposed to keep down the temperature of the fluid coursing through a building. These are essential devices that are prone to damage, which is why you need to know when you might need Louisville Kentucky chiller repair.
Here are the 7 signs why you might need Louisville Kentucky chiller repair
Improper Operating Practices for Louisville Kentucky Chiller Repair: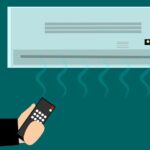 It is not surprising to hear that you and your employees are conducting improper operating practices with the Louisville Kentucky chiller. When you try to get something to do the device is not supposed to, it can result in dire consequences, and Louisville Kentucky chillers are no different. This is not exactly uncommon, as many try different ways to increase efficiency through some tricks.
For example, to increase the efficiency of the Louisville Kentucky chiller, some increase the chilled water flow rate. The thing is, the manufacturer has set an excellent chilled water flow rate at the time of flow rate. It should not be exceeded because doing so would result in the opposite of what you wanted to achieve. Doing such things can cause corrosion in Louisville Kentucky chillers, signaling an imminent failure in the near future.
Corrosion:
Copper is used to making Louisville Kentucky chiller tubes. The problem is, that this material is highly susceptible to rusting. So if you get two metals being dissimilar, the tubes will undoubtedly experience heavy galvanic corrosion in the near future. Due to this, there is a loss of carbon steel, which adversely affects the performance and efficiency of the Louisville Kentucky chiller. Corrosion can also occur due to sediment build-up or some issue concerning poor water flow. Eventually, the tube will perforate, resulting in the loss of refrigerant.
Performance Inspection of Louisville Kentucky Chiller Repair: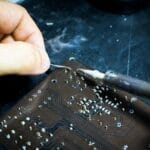 Louisville Kentucky chillers are complex machines made of a lot of components. The centrifugal chillers are a much more complexly designed machine. If even one component has a fault, the whole machine will grind to a halt. The smooth operation of each part is a necessity for seamless operation in chillers.
It is commonly known advice of experts to inspect the working and performance of Louisville Kentucky chillers every 8 years. If the machines pass the inspection results, they should still be used. However, if the result is negative, it's time to look for a new Louisville Kentucky chiller. To prevent that, regular maintenance and quick Louisville Kentucky chiller repair can work wonders.
Worn Electrical Components, Louisville Kentucky Chiller Repair is necessary:
We have already mentioned that the Louisville Kentucky chiller is made up of several components. Everything has its own purpose, so all the components need equal care. Unfortunately, prolonged use can wear down some components, which can be dangerous, especially electrical parts. They will also corrode due to mishandling or various other reasons. It boils down to this; electrical components can be worn down, requiring immediate Louisville Kentucky chiller repair.
Widening Tolerances Between Moving Parts:
Machines are built to operate with precision. Even a single thing out of the ordinary can cause a lot of problems.
One of the things that can disturb that precession is friction. Due to friction, gaps are created between moving parts, widening with the passage of time. If not caught on time, this can create a lot of problems. But if you get the Louisville Kentucky chiller repaired immediately, you can save yourself from a lot of future trouble.
Corroded Heat-Transfer Surfaces: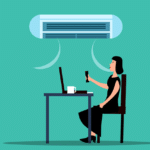 The constant transfer of high temperature can easily corrode many surfaces in the Louisville Kentucky chiller. Heat is actually one factor that is highly responsible for heavy damage; in the case of heat transfer surfaces, it is not surprising to learn that they will also corrode because of extreme temperature.
Long Run Time Hours:
Machines also need rest, and Louisville Kentucky chillers are no different. Long run-time hours without any substantial break can also cause damage.
Address
7200 Distribution Dr, Louisville, KY 40258
Phone: (502) 384-8500 Email:
[email protected]
Opening Hours
| | |
| --- | --- |
| Monday | 9:00 a.m. – 5:00 p.m. |
| Tuesday | 9:00 a.m. – 5:00 p.m. |
| Wednesday | 9:00 a.m. – 5:00 p.m. |
| Thursday | 9:00 a.m. – 5:00 p.m. |
| Friday | 9:00 a.m. – 5:00 p.m. |
| Saturday | Closed |
| Sunday | Closed |