Selected points for this article
hide
8 best Things To Know About industrial Chiller Rental: Chillers are heavy-duty industrial-level machines. They are responsible for keeping down the temperature of a manufacturing process as well as machines. It makes sense that they would be expensive, especially the bigger ones with a high-performance rate. Chillers are also part of commercial HVAC systems and come in different types like water or air-cooled. But what it boils down to is this: they are too expensive to afford. Hence the concept of industrial chiller rental became popular.
Here are the 8 things that you need to know about industrial chiller rental.
How Industrial Chiller Rental Works: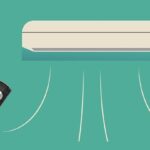 You have chosen to get a chiller on rent. This means that instead of buying one, you have gotten the machine from a rental company for a fixed rent that has to be paid on a monthly or quarterly basis. This will save you the money you would have needed to spend on the initial purchase.
You can also buy a chiller on an installment basis. So, you get a new chiller, and you will set up a system where you would pay installments every month for some time. You will continue to do that until you pay the entire price, at which point the chiller becomes yours.
Affordability:
Chillers are expensive, which is no surprise. This makes you unable to buy a new one. However, with the help of industrial chiller rental, you can afford to get one for your business.
Save Money On Initial Purchase:
You would be able to save money that you would have spent on purchasing the chiller.
You End Up Spending More In Rent:
If you got a chiller for long-term use, you might realize that after some time, you have paid more in rent than you might have if you bought it. This means that industrial chiller rental does not help you save money in the long run. Instead, you end up overspending.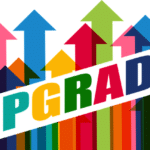 Upgrading Becomes Easy:
You can easily upgrade by getting a better chiller without spending too much on it.
Best For Rental Properties:
Transporting chillers is not an easy task. But for industrial chiller rentals, you can return the old one to the company and contact a new company to get you a new one at your new base of operations.
Low Taxes:
The chiller is not your personal property, which means that you don't need to pay the heavy taxes related to it.
You Might Get Scammed:
That is not exactly a disadvantage of industrial chiller rental, but more of an unexpected consequence. If you are not careful when agreeing to the rental contract, you might miss some hidden clauses which can force you to pay extra charges in case of accidents even if you aren't responsible for it.
How To Get The Best Deal On Industrial Chiller Rental:
It's not a strict guideline, more simple tips, and precautions. If you follow these, you might be able to get the best out of it.
Statistics:
Define your needs and requirements. Create some parameters to understand what you really want.
Calculate The Costs:
Calculate all the relevant costs, and run a comparison of rental vs. buying to understand which option is better for you in the long run.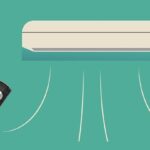 Devil In The Details:
Decide all the details before you seal the deal. That includes the fines, costs for transportation, maintenance, repair, and procedure in case of damage.
Inspection:
Don't rush to take away the chiller. First, get it inspected thoroughly to ensure if it is still functioning correctly or not. Also, make sure that its performance levels are acceptable.
Warranty:
Ask for a warranty on the equipment. A reliable rental company would never refuse to do so.
Address
7200 Distribution Dr, Louisville, KY 40258
Phone: (502) 384-8500 Email:
[email protected]
Opening Hours
| | |
| --- | --- |
| Monday | 9:00 a.m. – 5:00 p.m. |
| Tuesday | 9:00 a.m. – 5:00 p.m. |
| Wednesday | 9:00 a.m. – 5:00 p.m. |
| Thursday | 9:00 a.m. – 5:00 p.m. |
| Friday | 9:00 a.m. – 5:00 p.m. |
| Saturday | Closed |
| Sunday | Closed |