5 Reasons Why Boiler Service Louisville: A common source of failure in boiler maintenance is a failure to have boilers service regularly, which results in far too many people failing to have their boilers inspected at all. If you're busy and forget to schedule your service, or if you're not convinced that it's necessary, consider the following reasons for calling your plumber:
1. Boiler Service Louisville is possible to detect boiler problems early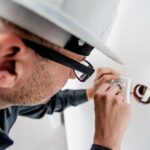 Although it's easy to forget, your boiler isn't just for use during the winter months. Your boiler may be experiencing issues due to the high volume of hot water you use daily; you may notice these issues more prominently during the winter months.
It is recommended that you have your boiler service Louisville once a year to allow your engineer to identify any problems and address them before they cause any significant and expensive damage. The longer you put off fixing issues with your boiler, no matter how minor they may appear, the worse the situation will get. When you leave your boiler on its own for the entire summer, you don't want to find yourself with a broken boiler when it's time to turn on the heat in November.
2. Boiler Service Louisville is Less Expensive than Replacing the Boiler
The cost of servicing your boiler is likely to be less expensive than you anticipate, and it is undoubtedly less costly than the cost of replacing it entirely.
Your boiler will remain in good working order if you perform regular inspections and maintenance on it. Additionally, because you will be able to address any issues as soon as they arise, your boiler will be less likely to break down in the future. Boilers that are in good condition and have been properly maintained will likely last longer than those that have not been properly maintained, resulting in significant savings on the cost of replacing them.
3. Boiler Service Louisville will also assist you in saving money on your utility bills.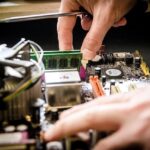 Boiler service Louisville can indeed be expensive, and many people believe that it will be a waste of money; however, this is not always the case; it will be beneficial in most cases.
As part of your service, your engineer will conduct all necessary checks to ensure that your boiler is operating as efficiently as possible, which can result in significant savings in the long run. The efficiency of your boiler will be determined by the model and age of your boiler, of course, but increasing the efficiency of your boiler will mean that it uses less energy to operate. As a result, your energy bills will be lower.
4. You will be able to keep your boiler safe.
It is essential to maintain the efficiency of your boiler and the safety of your family and property.
According to the Department of Health, carbon monoxide poisoning affects 4000 people in A&E every year. Because the symptoms (headaches, dizziness, nausea, breathlessness, collapsing, and loss of consciousness) are easily mistaken for other illnesses, it's critical to have your boiler checked regularly to avoid any complications. Regular boiler maintenance can provide you with peace of mind that your family is safe, or it can alert you to the need for repairs before a malfunctioning boiler causes serious health problems for your family.
5. The manufacturer's warranty will protect you
If a warranty covers your boiler, you'll likely be able to use it only if you have it serviced once a year at the very most.
After more than a year without servicing your boiler, your warranty may be voided, and you will be unable to claim money for repairs should the boiler fail. Check the terms of your boiler's warranty, and if it requires an annual service, make sure to schedule it ahead of time so that you aren't caught off guard when the time comes.
Landlords must comply with the law!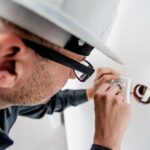 It is your responsibility to ensure the safety of your tenants if you are a landlord, and you are required by law to conduct annual gas safety checks on all gas appliances in your properties.
When it comes to the required annual inspections for boilers, it is also important to remember to include any other gas appliances you may have on your property, such as gas stoves.
When was the last time you had your boiler serviced Louisville?
You should service your boiler on an annual basis for various reasons, including whether or not your boiler's warranty requires it, if you are concerned about the safety of your family, or simply because you want to save money wherever possible. If you haven't done Louisville boiler service, contact us today for a free quote.
Address
7200 Distribution Dr, Louisville, KY 40258
Phone: (502) 384-8500 Email:
[email protected]
Opening Hours
| | |
| --- | --- |
| Monday | 9:00 a.m. – 5:00 p.m. |
| Tuesday | 9:00 a.m. – 5:00 p.m. |
| Wednesday | 9:00 a.m. – 5:00 p.m. |
| Thursday | 9:00 a.m. – 5:00 p.m. |
| Friday | 9:00 a.m. – 5:00 p.m. |
| Saturday | Closed |
| Sunday | Closed |