Ways Commercial and Industrial HVAC System Saves You a Money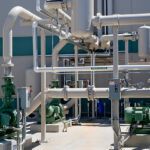 Maintaining a quiet indoor environment is one of the most critical parts of your company's success. It is essential to provide a pleasant working environment for your employees to increase productivity and reduce health hazards. Comfort can be provided through your business and industrial heating and cooling systems.
Frequent cleaning and tune-ups are essential to keep your Commercial and Industrial HVAC system running at full performance. Believe it or not, it can also help you save money on your energy costs. Continue reading to learn three strategies to save money on commercial and industrial HVAC maintenance:
Improve Overall Effectiveness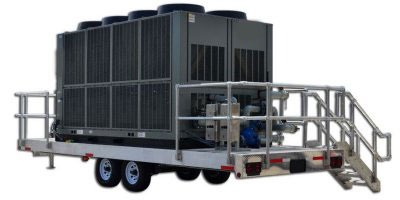 The amount of energy wasted by your Commercial and Industrial HVAC system ranges from 10% to 20% of the total energy utilized. Clogged vents or dirty filters, for example, could be the cause. While your HVAC system runs continually, dust, grime, and other particles accumulate in the filters and other components. These particles strain the unit, reducing its ability to perform its functions successfully. It consumes more energy while operating as it becomes less efficient, resulting in a higher operational cost.
Regular maintenance and cleaning of your commercial and industrial HVAC system can help ensure proper airflow, resulting in more efficient system functioning and lower operating costs.
Extend the Life of Your HVAC Device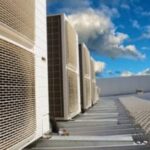 The accumulation of dust, filth and other pollutants on the surfaces of your system's components impedes its performance and may even cause parts to fail. In the worst-case scenario, this may need costly repairs or a complete system replacement.
Having your Commercial and Industrial HVAC system cleaned and maintained by a professional regularly will help it live longer. It's vital to have those experienced eyes look over your system to ensure that any possible weaknesses are found and remedied before they create significant operational damage.
HVAC Maintenance Reduces its Downtime
HVAC contractors should know that time and money are vitally valuable to business owners. Commercial and industrial HVAC repair by your trusted professionals will assist you in reducing the amount of time your company's production and operations are impacted by broken HVAC systems. If you get competent HVAC maintenance performed regularly, you are already one step ahead of your competitors.
Evaluate Energy Use Regularly
The most critical step toward becoming more energy efficient is to conduct an initial energy audit and estimate your current energy consumption.
An energy auditor examines your structure for potential inefficiencies. They collect data on energy use, analyze it, and then report to you on where, when, and how your building consumes energy, especially the Commercial and Industrial HVAC system. The energy auditor will then examine the data and recommend techniques to reduce usage based on their observations and interpretations.
The initial audit is critical since it reveals your system's efficiency and usage trends, which will be helpful in the future. On the other hand, additional energy audits should be performed every two to three years. Regular audits are committed to keeping you informed about your facility's energy efficiency as time passes and your consumption patterns change, allowing you to enhance your energy and HVAC policies.
HVAC Filters Should Be Inspected and Replaced Regularly
HVAC systems' primary goal is to offer a comfortable interior atmosphere by managing the temperature and quality of the air they circulate.
Because clogged filters allow specific contaminants to re-enter the building, an HVAC filter becomes dirty and clogged over time. As a result, ventilation suffers, and air quality degrades.
Filters that are clogged put a strain on the Commercial and Industrial HVAC system, requiring it to expend more energy and work harder to compensate for the reduced airflow. As a result, your energy bills will rise, and the lifespan of your Commercial and Industrial HVAC system will be reduced.
It's a simple process that can reduce energy waste by up to 10%, resulting in significant energy savings at a low cost.
Consider whether structural improvements may be made to save you money on energy.
There are energy-saving structural designs for commercial buildings accessible, just as energy-efficient home designs. An energy audit can help you uncover energy-wasting issues in the architecture and layout of your building and whether or not they can be remedied through renovations or retrofitting.
Inadequate insulation, for example, may allow hot or cold air to leave rather than stay inside, making your Commercial and Industrial HVAC system work harder than it has to. Because some older buildings have single-pane windows rather than more modern double- or triple-pane windows, insulation in your home may be less efficient than it could be.
Your vents should be placed in handy locations for buildings that rely on a central Commercial and Industrial HVAC system with ductwork, away from furniture or office equipment obstructions. A skilled HVAC technician can advise and recommend whether or not individual rooms' ductwork should be relocated to improve energy efficiency.
Small split systems are also available in varieties positioned on the ceiling or concealed duct systems for commercial buildings if you avoid having large handler units in your space. A central ducted Commercial and Industrial HVAC system combines a compact split HVAC system's low cost and environmental friendliness with a more streamlined appearance.
Address
7200 Distribution Dr, Louisville, KY 40258
Phone: (502) 384-8500 Email:
[email protected]
Opening Hours
| | |
| --- | --- |
| Monday | 9:00 a.m. – 5:00 p.m. |
| Tuesday | 9:00 a.m. – 5:00 p.m. |
| Wednesday | 9:00 a.m. – 5:00 p.m. |
| Thursday | 9:00 a.m. – 5:00 p.m. |
| Friday | 9:00 a.m. – 5:00 p.m. |
| Saturday | Closed |
| Sunday | Closed |