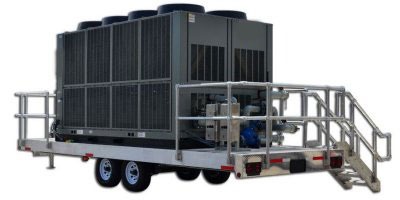 Commercial HVAC services: Thinking about opening a commercial HVAC company? You are in luck, as commercial HVAC services cover an extensive range of services in addition to the expected ones. However, you have to be careful because, unlike residential services, commercial services are a lot more taxing and require knowledge and specialization in the devices you are dealing with. Still, if you hire good employees and have specialization and experience in handling such systems, you can achieve a lot by opening your own business catering to commercial HVAC services.
Here are the 10 common commercial HVAC services your business can provide.
Installation: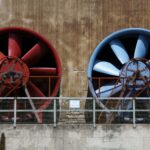 Installation service is one of those services provided by any regular Commercial HVAC services provider. It is a common service even on the residential side. But on the commercial side, again, the employees have to have the required specialization, experience, and knowledge in dealing with such brands and devices.
Replacement:
Again, replacement is also one of the standard services. The commercial HVAC services also provide replacement of entire systems with small components. But in this case, the existing electrical system would need to be altered significantly, as the specs of HVAC systems continue to change with new technology. Thus, it would be foolish to consider the newer brands fitting the existing configuration. Therefore, reconfiguration is required in such cases.
Repair:
Repair is another service common to all HVAC fields except that now, your business is bound to provide repairs promptly without causing additional complications. Thus, your hired technicians and you have to be incredibly skilled, knowledgeable, and quick on your feet to solve the problem quickly.
Maintenance:
At commercial HVAC, regular maintenance is mandatory, compared to residential, where it is only required sporadically. Thus, special maintenance programs are tailored to specific components, devices, and brands and are provided regularly.
HVAC Mechanical Preventative Maintenance Programs:
Unfortunately, regular maintenance will not cut it on the commercial level. This is why many service providers especially create and offer extensively prepared preventive maintenance programs for commercial HVAC systems, which your business can also provide. Such programs are beneficial in preventing sudden breakdowns and reducing the untimely need for repair and replacement.
Preconstruction And Fabrication:
Not so surprisingly, existing materials and components are rarely suitable for many commercial HVAC systems. This is because such systems come with their specifications and requirements. Hence the need for fabrication. Your business can also offer the service of preconstruction and fabrication of materials and components for such HVAC systems.
Lift Cleaning And Maintenance:
Surprisingly, not many HVAC businesses can do that, so it can be a profitable service for you, as you have the corner in the market.
Equipment Supply:
Any businessman worth their salt would tell you that it is not easy to find the required equipment for commercial HVAC Services in traditional markets. This is because they usually cater to the residential side, so, understandably, not many can find what they want. But you can have this listed as a service of your HVAC business or have your company dedicated to just providing such equipment. Either way, it will earn you a lot of profit.
Rental Equipment:
Commercial HVAC equipment is not affordable, so many turn to rental options. Luckily, you can just open a business that provides equipment on rent or have it as a sub-service of your business. Either way, it is a profitable venture.
Air Quality Solutions:
This service is getting more and more popular, especially in the years after the pandemic. It is a lucrative service in which you can provide your customers with solutions to improve their indoor air quality to protect their customers and employees.
Address
7200 Distribution Dr, Louisville, KY 40258
Phone: (502) 384-8500 Email:
[email protected]
Opening Hours
| | |
| --- | --- |
| Monday | 9:00 a.m. – 5:00 p.m. |
| Tuesday | 9:00 a.m. – 5:00 p.m. |
| Wednesday | 9:00 a.m. – 5:00 p.m. |
| Thursday | 9:00 a.m. – 5:00 p.m. |
| Friday | 9:00 a.m. – 5:00 p.m. |
| Saturday | Closed |
| Sunday | Closed |