8 Reasons for Importance of Louisville Boiler Maintenance and Service
Louisville Boiler Maintenance: Your children have returned to school after a well-deserved break. Congratulations! Again it's that time of year when we begin raking leaves and prepping our homes for winter. There are six reasons why Louisville boiler maintenance should be at the top of your winterization to-do list this year.
Here are 8 reasons why you should contact us for Louisville boiler maintenance before the next storm:
1. Maintain a high degree of efficiency
Some parts of your boiler may wear out faster than others, and our harsh winters also strain boilers. As a result, keeping all moving parts in good operating order is vital.
2. Save money
A high-efficiency boiler does not have to work as hard to deliver the same amount of heat as a less efficient boiler. Being more efficient can assist you in saving money. According to one study, merely running your boiler at optimal efficiency can save you up to 10% on monthly fuel bills. Annual maintenance also reduces the likelihood of future expensive repairs or replacements.
3. Avoiding Failure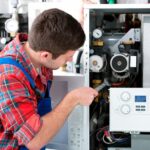 While nothing is certain in life, having a professional inspect your unit once a year helps them locate and fix any worn-out parts. The oil burner and the heat exchanger, which will be dismantled and cleaned, will be cleaned during this procedure.
A professional will be able to inform you if there is an issue and if you can continue in your current situation for another year. You may be confident that you and your family will be comfortable throughout the winter months if you get your machine examined by an HVAC specialist.
4. How to Extend the Life of Your Boiler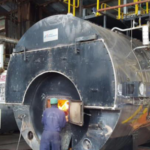 A new boiler is a significant financial investment, and you want it to survive as long as possible. By having your heating system correctly serviced, you can extend the life of your system and get more value out of your boiler purchase.
Because a boiler is such a significant investment, you'll want it to last as long as possible before it needs to be replaced. Papalia Home Services can help you get the most out of your boiler investment by performing routine maintenance. A properly maintained boiler will last between 10 and 15 years on average.
5. Maintain Your Manufacturer's Warranty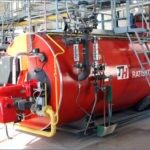 Ensure that all of your warranty paperwork is current. Depending on the circumstances, your warranty may be terminated if you do not have your equipment tested and maintained regularly by a competent professional.
To function properly, boilers are designed to emit carbon monoxide into the atmosphere as a natural byproduct of their functioning. Using an exhaust pipe, carbon monoxide should be vented to the outside of your home. Licensed professionals inspect the exhaust pipe for leaks to ensure that all carbon monoxide is removed from your home and no one in your family is exposed to it.
Like many other warranties, Boiler guarantees have specific warranty standards that the customer must meet. A frequent Louisville boiler maintenance suggestion is to get them serviced regularly by a professional. Keeping your warranty valid could save you money if you ever need to pay for unexpected boiler repairs.
6. Avoid Carbon monoxide Poisoning and Explosions
While boilers provide heat, they also emit carbon monoxide as a byproduct. As a result, boilers are equipped with exhaust pipes that safely release poisonous and odorless gas into the surrounding environment. A damaged exhaust pipe that allows carbon monoxide to enter your home is the most prevalent source of CO pollution in wear-and-tear boilers. Boilers that have not been appropriately maintained have exploded, so keep an eye on yours!
7. Reduce your energy usage.
Boilers are the second-largest energy consumers in your home, trailing only HVAC systems in terms of usage. You could save a lot of money if you improve the efficiency of your boiler and reduce your heavy use. You can save up to 10% on your energy bills by maintaining your boiler in good working order.
8. Must-Follow Safety Regulations
To protect the public from boilers that have been neglected, many towns have passed legislation mandating boilers to be maintained. They will frequently urge boiler owners like you to have your boiler tested and repaired regularly, which you should do. If your boiler isn't already malfunctioning, adding penalties to the mix can only worsen.
The system's energy efficiency and consistency have both been improved.
Like any other device, Boilers will wear and tear throughout their operational life. On the other hand, regular maintenance can ensure that your boiler is in good operating order. In good functioning order, boilers consume less energy and are less prone to fail, which can be costly.
Contact us for Louisville boiler maintenance and Service.
Address
7200 Distribution Dr, Louisville, KY 40258
Phone: (502) 384-8500 Email:
[email protected]
Opening Hours
| | |
| --- | --- |
| Monday | 9:00 a.m. – 5:00 p.m. |
| Tuesday | 9:00 a.m. – 5:00 p.m. |
| Wednesday | 9:00 a.m. – 5:00 p.m. |
| Thursday | 9:00 a.m. – 5:00 p.m. |
| Friday | 9:00 a.m. – 5:00 p.m. |
| Saturday | Closed |
| Sunday | Closed |