Selected points for this article
hide
Ways To Avoid Boiler Repair Kentucky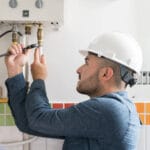 Boiler Repair Kentucky: Your heating system relies on boilers for its operation. It is likely that your business would be unable to conduct its normal activities if your heating system failed. Regardless of whether the faulty boiler is in a residential or commercial building, it can cause a number of problems. If it occurs in a business, commercial or industrial area, the damage will be ten times greater. When a boiler malfunctions, the need for repair is imminent, which can be rather costly since daily operations must be halted. Although there are many precautions you can take to ensure that you won't have to spend a lot on a major boiler repair Kentucky.
Below are 6 tips for preventing major boiler repair Kentucky.
Boiler Repair Kentucky – Maintenance:
Every object will last longer if it is maintained. It goes without saying that a little maintenance and care could extend the life of the boiler. To be honest, this doesn't take a lot of your time. If the boiler is cleaned, minor repairs and replacements are made, and some care is taken, it will run at its best.
 Preventive Maintenance: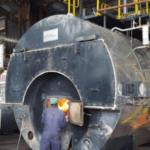 The difference between maintenance and preventive maintenance is only that you can perform preventive maintenance on your own. It is, however, worth noting that the boilers discussed here are used primarily in commercial and industrial areas, so a small maintenance program at a personal level would be ineffective. A preventative maintenance program is designed exclusively for industrial or commercial technologies, which in this case are HVAC systems. A boiler maintenance program includes regular checks, repairs of smaller levels, old parts replacement, service, etc. If you schedule these with a reputable company, your boiler will run for many years to come.
Boiler Service:
All of these things may sound similar, but they differ in subtle ways. As part of boiler service, first, the boiler will be inspected, then it will be serviced. The next steps regarding maintenance, repair, and adjustments will be decided only after a thorough inspection. Additionally, boiler service is required by law, contrary to the first two suggestions. Also, let's not forget that this is one thing that will prevent much of the need for boiler repair Kentucky in the future.
Give It A Break:
During the winter months, it might seem difficult to give your boiler a break. This can have negative consequences for your business, and you may suffer a loss due to disruption in operations. But even boilers need a rest every now and then, as even they have their own limits and can't operate without a rest. Scheduling a boiler shut-off around holidays or weekends is a good idea. Consequently, the device will have some time to recuperate after being operated nonstop for so long.
Don't Avoid Smaller Repairs: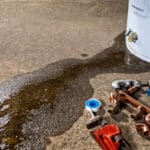 There are often signs of malfunctioning boilers which may seem harmless at first glance. The fix is an easy one, which can be completed in a short time. This is interpreted by some owners as a sign that the boiler is still functional, and the repairs are postponed until later. Further down the road, this could become a big problem, as small malfunctions can transform into bigger problems with time. Thus, schedule any necessary repairs right away instead of ignoring them to avoid unpleasant surprises down the road.
Run Heating In The Summer:
During the summer months, homeowners turn off their boilers. It is not a general practice among owners of commercial and industrial properties, but enough owners do that, which is problematic. An extended shutdown can cause the same kind of damage as a continually running boiler. If you happen to be one of those owners who turn off their boilers, then you need to schedule the running of the boiler periodically during winters. This way, the boiler will be ready for winter and you won't have to shell out money for a boiler repair Kentucky.
Address
7200 Distribution Dr, Louisville, KY 40258
Phone: (502) 384-8500 Email:
[email protected]
Opening Hours
| | |
| --- | --- |
| Monday | 9:00 a.m. – 5:00 p.m. |
| Tuesday | 9:00 a.m. – 5:00 p.m. |
| Wednesday | 9:00 a.m. – 5:00 p.m. |
| Thursday | 9:00 a.m. – 5:00 p.m. |
| Friday | 9:00 a.m. – 5:00 p.m. |
| Saturday | Closed |
| Sunday | Closed |