Selected points for this article
hide
Commercial HVAC Services: 10 Services Your Business Can Provide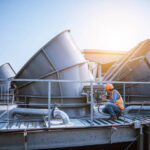 Are you interested in opening a commercial HVAC company? The good news is that commercial HVAC services include more services than you might expect. However, it's important to note that commercial services, in contrast to residential ones, require more knowledge and specialization in the devices you and your employees are dealing with. But you can still achieve a lot by opening your own business providing commercial HVAC services if you hire good employees and have specialization and experience in handling them.
The following are 10 standard commercial HVAC services your business can offer.
Installation:
Any HVAC installation service provider would be able to provide its customers with installation services as part of the services they offer. Residential customers are also able to take advantage of this service. On the commercial side of things, however, there is a requirement that your employees have the specialization, experience, and knowledge when dealing with such brands and devices.
Replacement: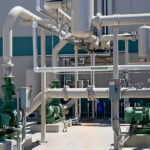 A replacement service is also included in the standard package of services. In addition to the replacement of smaller components, a complete replacement of an entire system is also included in the package of services. However, in this case, it would be necessary to significantly alter the electrical system since the specification of HVAC systems continues to change with the introduction of new technologies. Therefore, the newer brands would not be able to fit the existing system configuration, as it would be foolish to do so. Consequently, in such cases, a reconfiguration is required.
Repair:
All HVAC companies provide repair services, but now your business can offer these services promptly and with little further disruption. To solve the problem quickly, you and your employees must be highly skilled, knowledgeable, and quick to react.
Maintenance:
Unlike residential HVAC, where maintenance is only required occasionally, commercial HVAC requires regular maintenance. Consequently, maintenance programs are regularly provided and tailored to specific components, devices, and brands.
HVAC Mechanical Preventative Maintenance Programs: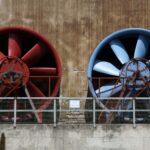 It is unfortunate that regular maintenance will not cut it in the commercial sector. There are a number of service providers who are specifically geared towards providing preventive maintenance programs for commercial HVAC systems, which your company can also provide. It is beneficial to implement such programs in order to prevent sudden breakdowns as well as reducing the need for premature repair and replacement.
Preconstruction And Fabrication:
It is not surprising that many HVAC systems are unable to utilize existing materials and components. After all, they come with specifications and requirements of their own. It is for this reason that fabrication is needed. Your business can also provide pre-construction and fabrication services for such commercial HVAC systems.
Lift Cleaning And Maintenance:
Not many HVAC businesses can offer such a service, so it can be a good service for you, as you have carved out a niche in the market.
Equipment Supply:
Many businesses know that traditional markets are difficult to find the equipment needed to operate commercial HVAC systems. Most of them cater to the residential side, so it is understandable that not everyone can find what they need. You can list this as part of your HVAC company's services or have your business focused exclusively on such equipment. You will make plenty of money either way.
Rental Equipment:
Rentals are becoming more popular as commercial HVAC equipment is becoming more expensive. The good news is that you can open a business that rents out equipment or offer it as a service within your company. It is a profitable business venture in either case.
Air Quality Solutions:
More and more people are using this service in the years following the pandemic. Providing indoor air quality solutions to your customers is a lucrative service that protects their customers and employees from air pollution within the property.
Address
7200 Distribution Dr, Louisville, KY 40258
Phone: (502) 384-8500 Email:
[email protected]
Opening Hours
| | |
| --- | --- |
| Monday | 9:00 a.m. – 5:00 p.m. |
| Tuesday | 9:00 a.m. – 5:00 p.m. |
| Wednesday | 9:00 a.m. – 5:00 p.m. |
| Thursday | 9:00 a.m. – 5:00 p.m. |
| Friday | 9:00 a.m. – 5:00 p.m. |
| Saturday | Closed |
| Sunday | Closed |