HVAC Equipment Rental Business: 4 Tips For Ensuring Success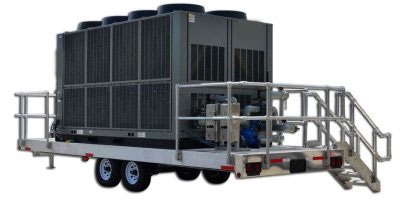 HVAC Equipment Rental: Our lives have become increasingly dependent on HVAC systems. If it's a commercial, industrial, or residential building, chances are you won't find it without such amenities. However, when you reach the level of the first two areas mentioned above, the equipment becomes significantly more expensive. Therefore, people prefer finding alternatives to buying equipment. And that is where you come to; running an HVAC equipment rental business that allows businesses to avail those alternatives. Throughout the HVAC industry, it has become such an integral part of the business that it is considered a distinct business sphere.
Even so, every business is susceptible to losses, so you ought to take precautions. Thus, take note of these 4 tips for running a successful HVAC equipment rental company.
Your Offering To Customer:
In a nutshell, you are renting out your HVAC equipment. However, there are two ways to do this.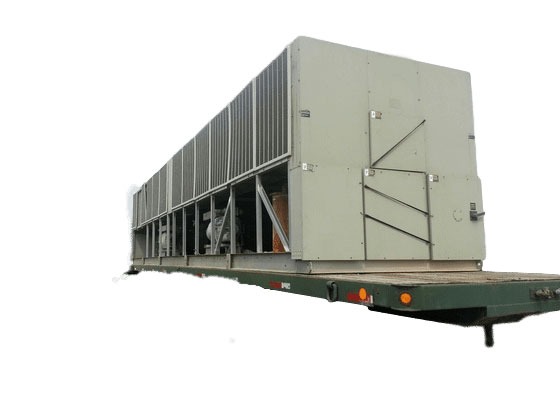 You should start by doing what everyone assumes you are doing in the first option—in other words, providing your equipment in exchange for some fixed rent or fee. You can determine when that rent must be paid depending on your agreement with the customer. For limited-time use, for example, you can ask for upfront payment. You can schedule monthly, quarterly, or half-yearly payments for long-term use. You should also consider your client's status; the more significant their business, the more they can afford.
The second way is somewhat different from the first. Rather than renting out the equipment, you can sell it instead. However, how you sell it makes you stand out. Consider the case of a customer who wishes to buy a portable generator but is unable to pay for the purchase up front. It's possible to offer them the same generator with fixed installments that they have to pay every month. Soon after they pay off the total amount, they will be able to take complete legal possession of the device.
Making HVAC Equipment Rental Affordable:
HVAC equipment rental is a popular choice due to its affordability. Rent and service fees that are too high will defeat the purpose of this venture and turn away many potential customers. It is therefore essential that you keep your rental and service fees reasonable.
Be Upfront:
Be sure that your customers understand exactly what they are signing up for. HVAC equipment rental, for example, is well-known for saving a great deal of money. The fact is that in the long run, it actually costs a lot more than that. This fact should be clearly understood by every customer who comes to you for HVAC equipment rental.
Hash Out The Details:
If you are about to seal a deal, you should make sure you have worked out all the details beforehand. Transportation costs, repair costs, maintenance costs, penalties in cases of contract violations, and so on are all included in this responsibility. You should complete all the negotiations beforehand in order to prevent unpleasant surprises from both you and your customers in the future.
List Of HVAC Equipment Rental: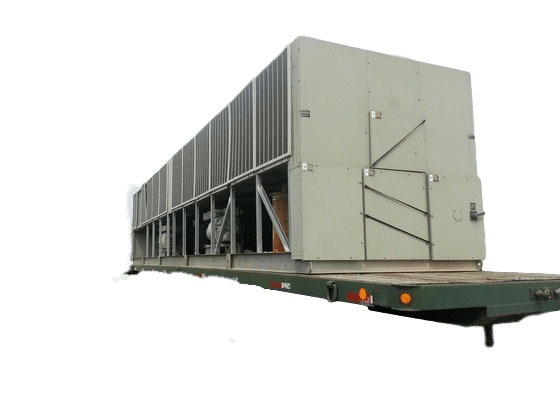 You can provide the following equipment in this business.
air conditioner
heaters
boilers
heat pumps
dehumidifiers
cranes
portable generator
electrical generators to provide backup power in power outages.
aerial work platforms
lift trucks
boom lift
climate control equipment (to be specific, ACs, boilers, heat pumps, heaters, dehumidifiers, etc.)
People Who Can Benefit From HVAC Equipment Rental:
You will be able to offer your services to professionals from any walk of life, including the following.
oil digging
telecom
gas facility
Governmental institutes etc.
It is interesting to note that this service is also available for those residential clients of the industry, not just those in commercial or industrial sectors.
Address
7200 Distribution Dr, Louisville, KY 40258
Phone: (502) 384-8500 Email:
[email protected]
Opening Hours
| | |
| --- | --- |
| Monday | 9:00 a.m. – 5:00 p.m. |
| Tuesday | 9:00 a.m. – 5:00 p.m. |
| Wednesday | 9:00 a.m. – 5:00 p.m. |
| Thursday | 9:00 a.m. – 5:00 p.m. |
| Friday | 9:00 a.m. – 5:00 p.m. |
| Saturday | Closed |
| Sunday | Closed |