Selected points for this article
hide
Tips for Summer HVAC Maintenance to Keep You Cool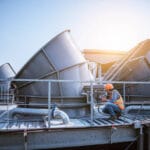 HVAC Maintenance: You won't have to worry about how hot it gets this summer if you keep your air conditioning system in good working order. Along with the professional HVAC servicing, if you take care of a few things, your HVAC system will never bring worries for you.
A Commercial HVAC in NYC is easy to maintain because the systems are smaller, easily approachable, and less complex.
7 Residential HVAC Maintenance Tips for summer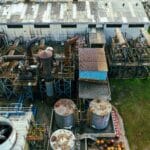 Owning an HVAC system necessitates routine maintenance. These systems are composed of multiple mechanical and electrical components and the means to connect these components to create the design.
Therefore, it is clear that maintenance would be crucial for them to keep their performance at desired levels and lower heating and cooling repair or retrofit costs. With us, you can enjoy commercial HVAC; to achieve this, you have to:
Keep the Air Filter Clean
HVAC Maintenance: Air filters can get dirty and clogged within a month or 90 days. If you or anyone in your household already has a respiratory or allergy condition, a dirty filter will exacerbate that condition.
A dirty air filter also leads to higher energy consumption and electricity bills. The clogged filter is the prominent reason behind overheating and early AC damage. A dirty air filter is a danger to your finances, health, and AC.
Ensure Outdoor Unit Are Cleaned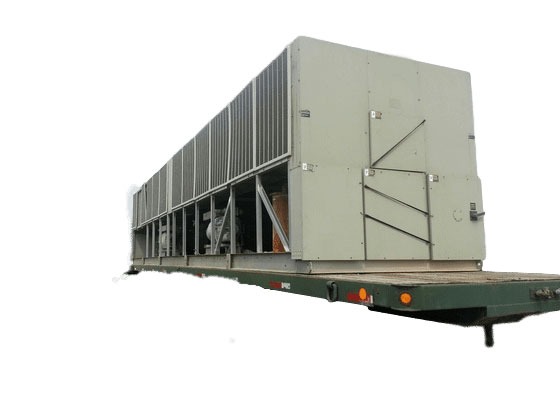 The condenser, blowing fan, etc., are prone to the build-up of debris and airborne contaminants. Small animals such as birds and rats can become trapped in the outdoor condenser unit and die in its heat:
Remove these species, trash, leaves, and branches from the condenser.
Use a water hose to wash it down.
Trim the stems, vines, etc.
Maintain Visibility of the AC Unit Location
The airflow is affected by the location of the AC unit; therefore, it should be as clear of obstructions as possible. A lack of airflow and inefficient cooling occurs when anything blocks one or more air vents.
Make sure your wiring is in good working order before it causes problems with your air conditioning. In case of wiring defects (such as cracked units, loosened joints, or extreme exposure to moisture over time), we advise that such units be replaced.
The scalding wiring serves as a warning that an electrician is urgently required. Ensure the wiring system is in good working order to avoid issues with your power supply.
Inspect for Low Refrigerant Levels
The refrigerant level can be low because of leaks or abuse. If there is a leak, get it fixed as quickly as possible. Have the status of your refrigerant checked out.
Adequate cooling is impossible if the temperature is low. Be sure to top off your refrigerant gas tank before the heat of summer arrives.
Check Your AC Temperature
Temperature swings can be traced back to a malfunctioning thermostat. If the temperature is not favorable, your thermostat can be faulty. It needs a quick repair or an upgrade to a better smart thermostat.
Schedule HVAC Maintenance
HVAC servicing can save you from the heat wave of summer. HVAC maintenance procedures are better implemented twice a year, but even if you service your system once a year, ensure that you get it serviced just before the arrival of summer.
A technician may recommend AC repair in NYC after inspecting your unit. Do follow this suggestion. A time-sensitive repair will save you time in the long run, especially during the summer.
We provide good HVAC maintenance services with important information and are ready to answer any questions you may have. You can count on us for all your HVAC needs in NYC.
Address
7200 Distribution Dr, Louisville, KY 40258
Phone: (502) 384-8500 Email:
[email protected]
Opening Hours
| | |
| --- | --- |
| Monday | 9:00 a.m. – 5:00 p.m. |
| Tuesday | 9:00 a.m. – 5:00 p.m. |
| Wednesday | 9:00 a.m. – 5:00 p.m. |
| Thursday | 9:00 a.m. – 5:00 p.m. |
| Friday | 9:00 a.m. – 5:00 p.m. |
| Saturday | Closed |
| Sunday | Closed |