Selected points for this article
hide
7 Things to Know Before Choosing Industrial Air Conditioning Rentals
Industrial Air Conditioning Rentals: The HVAC system's air conditioning system is the most crucial part as it allows cooling to take place. If you intend to buy an air conditioner for your commercial or industrial establishment, you should know that they are not cheap. For this reason, Industrial air conditioning rentals have gained popularity over the years.
We've compiled a list of the 7 most important things you need to know about Industrial air conditioning rentals.
How Industrial Air Conditioning Rentals Works: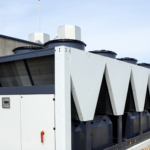 Your decision to rent an air conditioner has been made. In other words, rather than owning it, it is rented from a company, who charges a monthly or quarterly rent for it. As a result, you'll save a lot of money on initial purchases.
If you want to buy the air conditioning on an installment basis, you can also do that. Let's say that you get a brand new air conditioner, and you are going to set up a system where you are going to pay installments every month for a while. You will be asked to continue doing so until you have paid off the entire amount, at which point, it becomes yours. In both cases, the contract will have a set of requirements that must be satisfied by both parties, so make sure that you do not miss anything before signing it.
Affordability:
Almost all air conditioning units in commercial and industrial settings are large, which means their prices are similarly high. It is understandable that some people cannot afford them. But with one of the above options, you're likely to be able to afford one without burdening yourself with an eye-watering price.
Not Exactly Money Saving Solution For Long Term Use:
So, you have opted to rent an air conditioning unit. You were able to have a lot of money, which is great. However, it will not work out in the long run. Once some time has passed, you might realize that you have paid a great deal of rent. One thing that stands out in this situation is that you have paid more in rent than you might have if you had purchased it. The point is that it is not exactly a money-saving solution in the long run.
Upgrading Becomes Easier: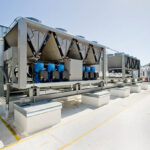 Let's say you purchased a new air conditioning unit just a few years ago. While it is still functioning properly, it is not enough to meet your requirements. The performance of the system has not kept up with your requirements, which is problematic. You need a better device with more specs, but you already have bought a new unit just few years ago, and you don't have enough budget to upgrade. In that case, choosing Industrial air conditioning rentals is a much more beneficial option.
Reduced Taxes:
Taxes are higher when you own more property. The rental equipment, however, is not your property. Thus, you are still receiving the benefits of the air conditioning unit, but you are not responsible for the taxes associated with it since it is not yours.
You Might Get Scammed:
In reality, it isn't necessarily a disadvantage, but a rather unexpected consequence of Industrial air conditioning rentals. It is important to pay attention when you sign the rental contract. Hidden clauses can force you to pay extra charges even if you did not cause any damage to the rented unit.
Moving Becomes Easier:
In case your business is located in a rental property, you will have a problem taking the existing air conditioning unit with you. The majority of people leave it behind, but this is only possible if you are on your own property. Due to the fact you are not selling the property, you are simply moving from it, you will not receive reimbursement for the HVAC equipment you left behind. Therefore, if you want to avoid the headache of logistics, it's better to rent one. No matter if you buy or rent, a new one can be obtained on the new property. But in either case, Industrial air conditioning rentals is the superior solution.
Address
7200 Distribution Dr, Louisville, KY 40258
Phone: (502) 384-8500 Email:
[email protected]
Opening Hours
| | |
| --- | --- |
| Monday | 9:00 a.m. – 5:00 p.m. |
| Tuesday | 9:00 a.m. – 5:00 p.m. |
| Wednesday | 9:00 a.m. – 5:00 p.m. |
| Thursday | 9:00 a.m. – 5:00 p.m. |
| Friday | 9:00 a.m. – 5:00 p.m. |
| Saturday | Closed |
| Sunday | Closed |