Selected points for this article
hide
How to get your York chiller parts: A Step-by-Step Guide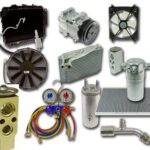 York chiller parts are an excellent alternative for effective chilling and air conditioning in large areas. Today, they cater to a broad spectrum of industrial and commercial requirements. They are large and faultless in operation, especially brand new ones.
However, they can be problematic when specific components fail. As a result, you'll need to fix it and high-quality York chiller parts. Only this could restore the system to its previous state.
York chillers are widely utilized in all contexts, notably in production, due to their efficiency; these brands often operate in various challenging situations. This makes it essential part they are an integral part of the business since they require high-quality operations all year. Here's where you'll find the most outstanding commercial York Chiller parts.
When Should I Purchase York Chiller Parts?
It's a hint of faulty parts if you detect anomalies in your chiller. These modest issues will only worsen over time if they are not addressed. Because certain aspects of a chiller are usually hidden, only an expert may notice potential problems.
What are the Advantages of York Chiller Parts?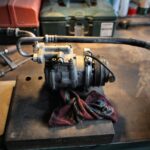 Only experts familiar with the upkeep of commercial HVAC systems can spot issues and recommend how to proceed. Even so, it usually requires immediate replacement before it costs you more. To get a perfect substitute, you'll need to do the following:
Find a part that fits your specific setup.
Consider different models to choose from.
Why Choose York Brand?
Most people prefer the York brand due to its quality and lasting for a prolonged period. York's HVAC system is dependable to ensure people enjoy a first-class cooling experience. Every commercial and industrial HVAC system requires spare parts for services, maintenance, and repair. Users and technicians know the importance of obtaining York Chiller parts.
York Chiller Parts Types
Chillers are made up of both inside and outdoor units. Do not disregard these internal and external heating systems and an air conditioner if they aren't working correctly. Some parts will need to be replaced.
The quality of your HVAC equipment's replacement parts determines its long-term performance. Original replacement components ensure uninterrupted functioning and can extend the life of your chiller and other essentials.
When parts for York chillers need to be replaced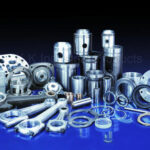 Customize your chiller to fit your current temperature control system. We'll create unique codes for your system that you won't find in any other York model on the market. Consider York chiller components to keep your HVAC system in good working order for the long haul.
Your HVAC system will not function correctly without York parts. Simply any piece of machinery cannot use the components. However, integrating them with York machines would be beneficial. York's parts are compatible with the brand's other products. Since the members have been thoroughly vetted, you can rest assured that your system will work flawlessly with them as intended.
How to get your Chiller parts: A Step-by-Step Guide
Maintaining your equipment's lifespan begins with the purchase of replacement parts. If you want to keep your systems functioning properly, replacement components are a cost-effective option for businesses with several units.
To get the most out of their HVAC system investment, facilities need to ensure it works as efficiently as possible. Repairs, maintenance, and specific service needs can benefit from replacement parts.
If you're looking for York parts, don't settle for anything less than authentic. There's no need to worry about the equipment or parts you get from this company. We can assist you with anything from air conditioning parts to chillers and condensers to commercial and industrial maintenance kits.
It is often vital to get the most acceptable value, service, and selection; we can undoubtedly provide all three. Finally, as you place your order here, you can feel assured that you are dealing with an official York parts provider.
Address
7200 Distribution Dr, Louisville, KY 40258
Phone: (502) 384-8500 Email:
[email protected]
Opening Hours
| | |
| --- | --- |
| Monday | 9:00 a.m. – 5:00 p.m. |
| Tuesday | 9:00 a.m. – 5:00 p.m. |
| Wednesday | 9:00 a.m. – 5:00 p.m. |
| Thursday | 9:00 a.m. – 5:00 p.m. |
| Friday | 9:00 a.m. – 5:00 p.m. |
| Saturday | Closed |
| Sunday | Closed |