Selected points for this article
hide
Air-Conditioning Rentals: There is always an option to consider if you intend to utilize a product (of any kind). But what suits you best, regarding that sometimes we are unaware and require guidance.
If you are to invest money in something, you better do it after giving some thought than doing so recklessly. That explains why you are here, and I appreciate you for trusting me with this decision.
Is it ideal for you to go for air-conditioning rentals?
About options, what option do you have other than renting? Purchasing (obviously), but the question you are seeking an answer to is if the former suits you or the latter.
To answer that, I will pen down the top 4 advantages of air-conditioning rentals as it will hopefully help clear this confusion of yours.
Top 4 Advantages of Air-Conditioning Rentals
1: It's financially unhealthy to give the cost all at once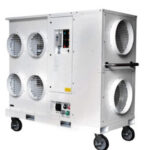 Health is not just limited to physical, mental, social, and emotional well-being. It applies to your wallet as well. If it isn't protected, all other aspects of health are adversely affected. (I am being emotive, but I know you can relate, or maybe you thought I was trying to be funny. Nope, I wasn't).
If you can not afford to pay a massive amount when they ask you to, air-conditioning rentals are the best option.
Upfront payment will not be required if you opt for air conditioning rentals. Well, that is evident enough. But then people wonder if paying rent would benefit them concerning finances when the total rent per year compares to the amount submitted at the start of purchasing your air conditioner. Here, my second point gets in.
2: No Maintenance and Repair Expenses
Owning an air conditioner indicates that, every year, you are in charge of the maintenance and repair expenses. And well, it does not help. You will get a warranty for like a year. Then, maintenance is on you. And if any of the components of your conditioner get damaged, you will have to get that fixed. It is the exact opposite of Air-Conditioning Rentals, making it advantageous.
3: Possibility for flexibility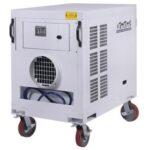 You leave certain decisions on hold, like not being sure when you will be moving from your current place. Installing a permanent AC system in this situation is a waste of money (I had to).
Getting the same air conditioner without expending thousands of dollars (air-conditioning rentals) is key to making financially healthy judgments. Plus, if a more recent unit gets in demand, you have the flexibility to elevate the AC system without spending a ton of money; as I say, wasting it.
4: A backup plan
Service will be quick (they will care 😉 )
When you own an air conditioner, you are solely responsible for everything. But if you go for air conditioning rentals, there will be people behind you to assist and guide you if something unexpected occurs.
Super convenient to move
Not only that but if you get hired somewhere where the requirement is to move a lot, air-conditioning rentals is worth it. Moving with what you own, it's tough, man or my fellow girl or woman, whoever you are.
Your short-term plans are safe with air conditioning rentals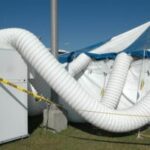 For someone who is more accustomed to the short-term ownership of products and places and requires backup plans to be on the safe side, air conditioning rentals are for you.
Woah, within the fourth and final point, I feel like I have covered many aspects related to the advantages of air conditioning rentals. It is as if I mentioned more than just the top 4 advantages of air conditioning rentals. I said top because they are a must to contemplate when deciding if renting is ideal for you.
Address
7200 Distribution Dr, Louisville, KY 40258
Phone: (502) 384-8500 Email:
[email protected]
Opening Hours
| | |
| --- | --- |
| Monday | 9:00 a.m. – 5:00 p.m. |
| Tuesday | 9:00 a.m. – 5:00 p.m. |
| Wednesday | 9:00 a.m. – 5:00 p.m. |
| Thursday | 9:00 a.m. – 5:00 p.m. |
| Friday | 9:00 a.m. – 5:00 p.m. |
| Saturday | Closed |
| Sunday | Closed |