Since coronavirus was declared a global pandemic, many facilities have been looking for ways to curb its spread. It has been noted that Commercial bipolar ionization is one of the measures opted for by many institutions. It works by introducing positively and negatively charged ions into space. These ions then reduce the hydrogen in the virus, making it inactive in attacking a new host.
These particles may inhibit indoor air and surfaces within a facility but are not visible. They are very tiny particles. However, when the hydrogen ion is removed, they begin to cluster together, forming a bigger particle that then can eradicate from the environment even using filtration systems in the facility. However, during the installation and use of Commercial bipolar ionizati0on, it is always wise to ensure all precautions are taken as if anything were to go wrong, it would be harmful.
Snowball effect caused to the virus by Commercial bipolar ionization
After understanding the snowball effect caused to the virus by Commercial bipolar ionization, it is customary to wonder whether they remain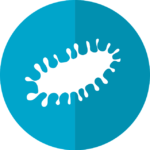 active after the particles fall on surfaces such as workstations. This is especially after the particles cluster together. We all know from the guidelines given by the centers for diseases control and prevention that there are other preventative measures put in place to go hand in hand with ionization. Installing ionizers in your facility does not mean that you will not continue to maintain social distancing, wash hands and wear a mask.
However, ionization has been seen to lower the activity of coronavirus, reducing its spread. Also, the goal of Commercial bipolar ionization is to make the particles larger so that other systems in the facility, such as filtration, can eradicate them. It has also been noted that many disease-causing pathogens are inactivated once the hydrogen ion is removed from them. There has not been an instance where the virus is inactivated and becomes active again through other processes such as cleaning.
Inhaling ions produced by Commercial bipolar ionization
There is an imminent worry about whether inhaling ions produced by Commercial bipolar ionization is harmful. No research has shown any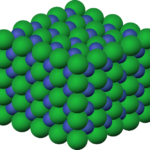 side effects from ions produced, whether inhaled or coming in contact with them. Therefore, facility owners should eliminate the fear and install the system in their businesses. Commercial Bipolar ionization brings fresh outdoor air, making it new to inhale and lacking any adverse side effects. Coronavirus has had many facilities get closed once there is a reported case of the virus.
This is because, after the quarantine days, consumers do not trust the facility's safety anymore and fear contracting the virus. Consequently, there is a risk of never recovering risks incurred during that period. That is why it is always better to be safe than sorry when having a secure facility.
Making the facility secure
Commercial Bipolar ionization units are available in the market, and it is upon the facility owner or manager to decide the best. The ions from the units work against coronavirus and other disease-causing pathogens making the facility secure. Ione of the ionizer units is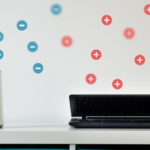 electrostatic discharge (ESD). In this one, the air purifiers in your facility produce ionized air that then attacks viruses and other particles present in the air.
Then there is the bipolar air ionizer, where all the air passes and is split into molecules. From there, it is divided into different ions. When coronavirus particles are in the air, the positive hydrogen ion is removed, making it possible to combine with other particles in the air.
There is no known cure for coronavirus so far other than vaccination. Although deaths resulting from the virus have gone down, it is still within the world. What is happening is that the virus variation keeps changing. Therefore, the preventative measures given by CDC must continue being practiced at all costs to protect from the virus.
Address
7200 Distribution Dr, Louisville, KY 40258
Phone: (502) 384-8500 Email: ACS.receptionist@AllianceComfortSys.com
Opening Hours
| | |
| --- | --- |
| Monday | 9:00 a.m. – 5:00 p.m. |
| Tuesday | 9:00 a.m. – 5:00 p.m. |
| Wednesday | 9:00 a.m. – 5:00 p.m. |
| Thursday | 9:00 a.m. – 5:00 p.m. |
| Friday | 9:00 a.m. – 5:00 p.m. |
| Saturday | Closed |
| Sunday | Closed |