Selected points for this article
hide
Hello there. This time, you are here not to get Commercial HVAC services but to know how you can be the one to supply them. You seek info regarding the 4 things you need to know to start providing commercial HVAC services. And that is appreciated because you intend to start a new journey with a new commercial business. Good for you!
You do not want to work under anybody? start Commercial HVAC Services
I am suggesting, Starting commercial HVAC services (commercially) demands a lot for you to know. Seeing you here indicates that you are another technician who is frustrated with working for somebody else who does not have the same values and ideas that you do.
Some people don't think that the journey should be too hard. Get a truck, get your tools to get some customers, and go to work.
1: Get your contractor's license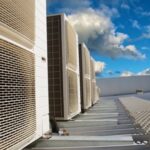 The first thing you should consider to start with commercial HVAC services is to have to get your contractor's license. If you want to do any HVAC plumbing, electric handyman, and other sorts of work for someone and you plan on collecting money for it, acquire your contractor's license first. Why? Let me give you a few reasons.
You won't like an arrest First is the law; they can arrest you and fine you thousands of dollars for contracting without a license. If they catch you, it will be harder for you to go to the state and apply for one with that strike against you.
Credibility to your name Second, a license lends credibility to your reputation and creates confidence. When your future customers see that you are legitimate on the government website, it shows the people that you've gone through the process like everyone else and that you can manage your business and its prominence when you're doing something in the way needed.
Quality of work Third, contracting (legitimately) keeps the quality of work you do to a certain standard. Any work that alters the electrical plumbing, gas lines, or building structure requires a permit.
2: Get that permit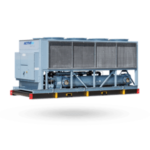 A contractor's license is needed to get that permit, and when done with that work, a local city or county building inspector comes in and affirms to close out that permit. Need for the confirmation of inspectors Now, I realize the need for inspectors to confirm the work that we've done. It is a system of checks and balances where a separate set of eyes gets to see the job you did and give the homeowner their seal of approval based on the local building codes.
3: Be part of a group of people in your field.
Finally, being part of a group of people in your field who have gone through the steps of becoming contractors creates a force that prevents non-license people from scamming and taking advantage of homeowners and endangering their property (which still happens anyway).
Just making you aware, that is all. I wanted to bring some of this stuff up not to demoralize anybody but to enlighten those interested in initiating their own company.
4: Personal opinion regarding side work
To start by being legit, I do not favor the people doing side work and still working for somebody else if they intend to initiate commercial HVAC services.
If you are permitted, then go for it If your state allows for high-dollar HVAC work, and there is no insurance with a requirement or state bond obligation to protect the homeowner should you burn their house down with sloppy unvalidated work, then more power to you to take the time to do it right from the start.
I hope this article helped you apprehend how to initiate commercial HVAC services.
Address
7200 Distribution Dr, Louisville, KY 40258
Phone: (502) 384-8500 Email:
[email protected]
Opening Hours
| | |
| --- | --- |
| Monday | 9:00 a.m. – 5:00 p.m. |
| Tuesday | 9:00 a.m. – 5:00 p.m. |
| Wednesday | 9:00 a.m. – 5:00 p.m. |
| Thursday | 9:00 a.m. – 5:00 p.m. |
| Friday | 9:00 a.m. – 5:00 p.m. |
| Saturday | Closed |
| Sunday | Closed |