As winter approaches, it's essential to take the necessary precautions to ensure your home is prepared for the cold weather. One of the most important things you can do is ensure your boiler is in good working order. By getting your boiler serviced before winter sets in, you can avoid potential problems and keep your home warm and comfortable all season long.
Reasons Why You Should Get Your Boiler Serviced Before Winter: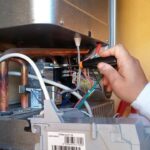 Nobody likes dealing with a broken-down boiler, at least in the middle of winter. Getting your boiler serviced before the cold weather sets in is essential. Regular servicing helps to keep your boiler running smoothly and can help to identify any potential problems before they cause too much damage.
It also allows your engineer to clean and test all the parts of your boiler, helping to improve its efficiency and extend its lifespan. So if you want to avoid an unpleasant surprise this winter, ensure you get your boiler serviced before the temperature drops.
Here are a few reasons why you should get your boiler serviced before winter:
A damaged or faulty boiler can be dangerous. If it isn't working correctly, it could cause a fire or release harmful gases into your home.
A well-maintained boiler may reduce your energy expenditures.
It's essential to have a certified technician service your boiler to ensure that it is running safely and correctly.
Regularly servicing your boiler can help extend its lifespan. So if you're due for a service, don't wait until winter hits – book one today!
Importance of Boiler Serviced Before Winter: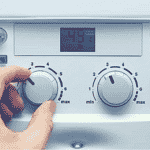 It is critical to get maintenance performed on your boiler before the start of the winter season. It will help ensure that your boiler runs efficiently and safely. If you haven't serviced your boiler before winter can be a fire hazard.
In addition, a boiler that is not serviced before winter may not be as efficient, which means higher heating bills. A boiler not serviced before winter may also break down more often, resulting in expensive repairs. You may help avoid these potential difficulties by performing maintenance on your boiler before winter arrives.
Advantages of Boiler Servicing Before Winter:
Many homeowners start to think about winterizing their homes as the cold weather arrives. One important task that you can't overlook is servicing the boiler. A boiler is a crucial component of any home heating system, and regular servicing can help to ensure that it runs efficiently and safely all winter long. Some of the benefits of having a professional service your boiler before winter include:
Reduced energy bills:
A well-serviced boiler will be more efficient than one that has not been serviced, meaning you'll save money on your energy bills.
Peace of mind:
Boiler servicing can help identify potential problems, meaning that you can have peace of mind knowing that your heating system is in good working order.
Safe operation:
Regular maintenance helps ensure that your boiler is safe to operate, reducing the likelihood of incidents such as accidents or fires occurring.
You can enjoy these benefits and more by taking the time to have your boiler serviced before winter. So don't wait until it's too late -contact a professional today to schedule a servicing appointment.
Is It Worth Hire A Professional To Service A Boiler: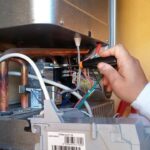 As any homeowner knows, boiler maintenance is essential to keeping this vital equipment running safely and efficiently. While many people choose to do their boiler servicing, there are several good reasons to hire a professional:
Professionals have the training and experience to diagnose problems and make necessary repairs properly.
They have access to the latest tools and equipment, which can save time and money.
They can provide peace of mind by ensuring that the job is done right the first time.
When it comes to something as crucial as your boiler, it is worth finding a qualified professional who can provide quality service.
Conclusion:
So, if you have not had your boiler serviced recently, now is the time to do it. You don't want to be left in the cold this winter – or worse, end up with a broken boiler and no heat. Contact us today to schedule your service appointment, and rest easy knowing that your home will be warm all winter!
Address
7200 Distribution Dr, Louisville, KY 40258
Phone: (502) 384-8500 Email:
[email protected]
Opening Hours
| | |
| --- | --- |
| Monday | 9:00 a.m. – 5:00 p.m. |
| Tuesday | 9:00 a.m. – 5:00 p.m. |
| Wednesday | 9:00 a.m. – 5:00 p.m. |
| Thursday | 9:00 a.m. – 5:00 p.m. |
| Friday | 9:00 a.m. – 5:00 p.m. |
| Saturday | Closed |
| Sunday | Closed |