Great things about Industrial Chiller Rentals: Is your company equipped with a cooling backup system that can be employed in the case of unanticipated downtime, power outages, or load fluctuations? When the equipment has an unforeseen problem, things can quickly spiral out of control.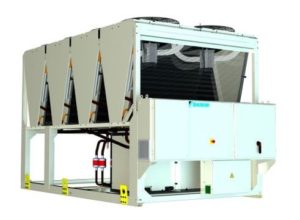 In a corporation that relies on refrigeration, every minute that your chiller is offline can significantly impact the company's operational operations and seasonal success.
The purchase of a backup cooling system can help reduce the likelihood of unanticipated downtime. However, company owners and executives must keep a close eye on spending to fulfill their duties as business administrators; as a result, the system may sit idle for extended periods.
Even if a system is not currently in use, it must be routinely maintained to ensure that it is in good working order if it is required in the future. This sort of upkeep might get rather expensive over time.
Access to a quick, dependable, and cost-effective Industrial Chiller Rentals service that you can rely on when you need it most reduces the possibility of protracted downtime without putting an excessive financial burden on your organization.
4 Ways That Industrial Chiller Rentals Can Help Your Business To Grow:
Organizations might profit from temporary cooling systems in four different ways.
Industrial Chiller Rentals are gradually emerging as the most flexible option for enterprises such as wineries, ice skating rinks, industrial facilities, and even pharmaceutical processing facilities that require consistent temperate control.
1. Use By An Expert
Accurate temperature management, for example, is critical throughout the winemaking process. Wineries who wish to keep their flexibility but cannot invest in their cooling system may discover renting a solution is the best option.
Maceration, fermentation, cold-soaking, and storage are various processes that require exceedingly precise weather conditions. It is because the wine fermentation process can only take place for a few months of the year.
2. Service Time Spent On Tasks Other Than Reacting To Emergencies:
Industrial Chiller Rentals services provide several advantages; their usage is not restricted to being useful in emergencies. The frequency with which a cooling system is maintained directly impacts its reliability.
Service intervals, on the other hand, may cause systems to sit idle for a lengthy amount of time, making it challenging to locate an excellent time to execute a service.
Because of employee shortages, service cancellations, and quickly changing conditions, a temporary chiller may be operational the same day it is delivered on-site, providing organizations with excellent flexibility and adaptability when needed. Making last-minute selections is not an issue when using a Industrial Chiller Rentals service.
3. Planning And Testing To Prepare For Expansion: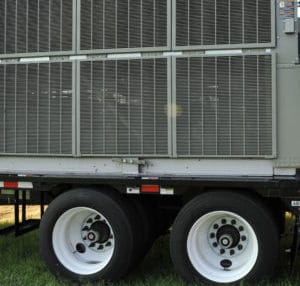 Knowing what chilling capacity will be required when a company is ready to grow into a more extensive territory can help them save time and money.
Renting a chiller for load, equipment, and process testing allows company owners to better analyze their needs before investing in costly equipment. Temporary cooling solutions are designed for a wide range of commercial applications, including the following:
There are several different types of chillers that use air or water cooling, ranging from modest air-cooled chillers to massive water-cooled chillers (10kW to 10MW)
Flexible water pipe connectors that are simple to install and operate while having a low impact on the environment's energy consumption
Transformers and a current power supply are required for the chiller's electrical connections to work.
4. Fewer Things To Be Concerned About: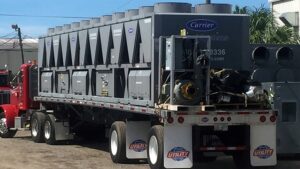 When a multitude of decisions must be made, company owners may have peace of mind knowing that the Industrial Chiller Rentals service team they have chosen to cooperate with will evaluate what is in their best interests.
Advisory services for crisis management and response, disaster assistance, and regulatory compliance
Temporary cooling service established by the use of particular expertise
Our reputation precedes us when it comes to supplying superior HVAC systems that guarantee dependable and maximum system performance.
Our Industrial Chiller Rentals equipment provides organizations with the quality, dependability, and performance they have come to expect in a practical, modest design and offers a wide range of servicing options.
Our Industrial Chiller Rentals services offer an effective and practical solution for the following:
Downtime and outages planned for disaster recovery and emergency backup
Seasonal changes and peak load assistance
software and operational processes that are crucial
Ad hoc demands and unusual circumstances
Functioning as freezers
Even while it is feasible to maintain full cooling capabilities throughout shutdowns, servicing periods, retrofits, renovations, or equipment replacement, our comprehensive refrigeration Industrial Chiller Rentals offer allows it to serve requirements that go well beyond those of typical process cooling.
This clause covers everything from cold storage and freezer rooms to shock freezers and refrigerated containers. We can meet demands that go well beyond typical process cooling.
Address
7200 Distribution Dr, Louisville, KY 40258
Phone: (502) 384-8500 Email:
[email protected]
Opening Hours
| | |
| --- | --- |
| Monday | 9:00 a.m. – 5:00 p.m. |
| Tuesday | 9:00 a.m. – 5:00 p.m. |
| Wednesday | 9:00 a.m. – 5:00 p.m. |
| Thursday | 9:00 a.m. – 5:00 p.m. |
| Friday | 9:00 a.m. – 5:00 p.m. |
| Saturday | Closed |
| Sunday | Closed |