Louisville chiller rental: As we all know, summer is the time to relax and enjoy the warm weather. But what to do when the weather gets extremely hot? When the mercury rises, and you're left feeling sticky and uncomfortable, it can be hard to enjoy anything. One solution to this problem is to rent a chiller for your home or office. A chiller is a machine that cools the air using a refrigeration process and can be a great way to beat the heat. In this post, we will explore the benefits of renting a chiller and how it can help you keep cool this summer.
What is a chiller & Louisville chiller rental?
A chiller is an air conditioner that uses a refrigeration cycle to cool down a space. Chillers are basically used in commercial and industrial settings, but they can also be used in homes. There are two main types of chillers: absorption chillers and mechanical chillers. Absorption chillers use a heat source to drive the refrigeration process, while mechanical chillers use electricity.
How does a chiller work?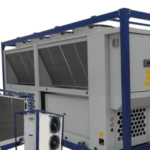 Chillers are large, industrial-strength refrigerators that use a process of circulating a coolant through an evaporator to absorb heat from the air or water. The coolant is then compressed and circulated back through the system to repeat the process.
For businesses or homeowners who don't have the space for a full-size chiller, there is a Louisville chiller rental available. These units are typically much smaller and more compact, making them ideal for summer events like outdoor parties or weddings. Now that you are aware of what a chiller is and how it works let's move on to the different types of Louisville chiller rental that are available.
The different types of chillers available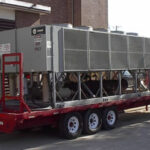 There are many different types of chillers available for rent, each with its own set of benefits. Here are a few of the ideal chillers
Air-cooled chillers use air to cool the refrigerant, making them ideal for use in areas with high ambient temperatures.
Water-cooled chillers use water to cool the refrigerant, making them ideal for use in areas with limited air circulation.
Evaporative coolers use evaporating water to cool the air, making them ideal for use in humid environments.
Portable air conditioners are self-contained units that can be moved from one location to another as required.
Ideal benefits of renting a chiller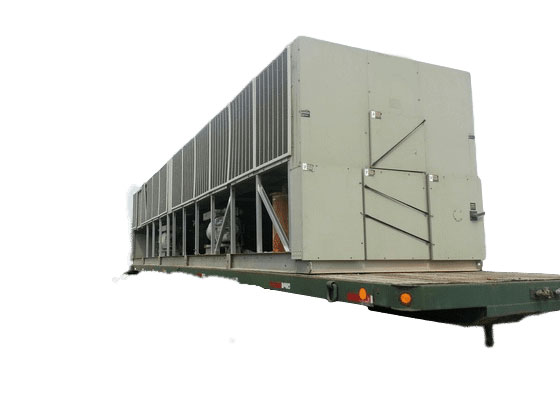 There are numerous benefits of renting a chiller for your summer cooling needs.
For one, chillers are very effective at cooling large spaces quickly. This is perfect for those summer days when the temperature suddenly spikes, and you need to cool down fast.
Another benefit of renting a chiller is that it can be a money-saver on your energy bills. When used properly, chillers can be much more energy-efficient than traditional air conditioners. This is because chillers only need to run when they are actively cooling the space, whereas air conditioners run continuously, even when the temperature outside is cooler.
Finally, renting a chiller is a great way to avoid the hassle and expense of buying one outright. If you only require a chiller for a few days or weeks out of the year, it doesn't make sense to invest in a unit.
So, by renting a chiller, you can get all the benefits without a long-term commitment. Also, many Louisville chiller rental companies offer delivery and set-up services, so you don't have to worry about getting the unit into your home or office.
Conclusion
This summer, don't get caught in the heat. Instead, chill out with a Louisville chiller rental. The chiller will keep you cool while saving you money on your energy bills. So, what are you waiting for? Contact a local Louisville chiller rental company today and beat the heat!
Address
7200 Distribution Dr, Louisville, KY 40258
Phone: (502) 384-8500 Email:
[email protected]
Opening Hours
| | |
| --- | --- |
| Monday | 9:00 a.m. – 5:00 p.m. |
| Tuesday | 9:00 a.m. – 5:00 p.m. |
| Wednesday | 9:00 a.m. – 5:00 p.m. |
| Thursday | 9:00 a.m. – 5:00 p.m. |
| Friday | 9:00 a.m. – 5:00 p.m. |
| Saturday | Closed |
| Sunday | Closed |