Expert Chiller Rental Source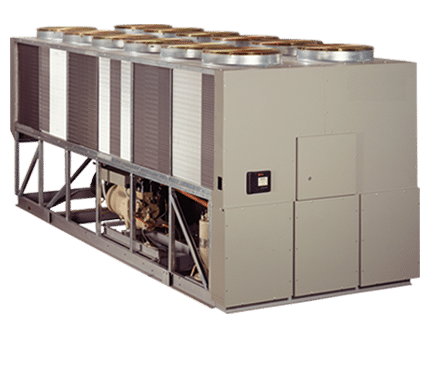 Alliance Comfort Systems is an expert in HVAC including chiller rental. Not only are we a knowledgeable resource for service but we are also a supplier for the top brands in the industry. Sourcing your chiller with Alliance Comfort Systems means that you will have equipment selection and service with care. We can help you navigate a complex selection of air-cooled and water cooled chillers as well as portable systems which are ideal for various applications. Choose Alliance Comfort Systems as your only source for temporary air systems.
Working with an experienced supplier makes the job of finding a tailored chiller rental easier. The systems are complex and require a high level of technical expertise. Our technicians can lend field experience to assist you with navigating the complexities of chillers and their numerous features. We specialize in commercial systems and are very much aware of the high demand for reliable equipment in critical scenarios.
Chiller Rental Applications
Understanding that not all chiller rental requirements are of an urgent nature, selection is abundant. Rental units can be applied for outdoor projects, indoor work sites, and events. There are so many applications for chillers which is why there is a wide selection currently available on the market. Each system is uniquely manufactured despite the end goal being relatively similar. Focusing on how you will apply your system and in what time frame it must be in operation will largely guide your decision in selecting an ideal unit.
Even systems that are deployed for a short amount of time require some maintenance. Service options are available to allow system monitoring and reporting. With heavy usage it is possible that your system may encounter parts that need replacing depending on how long it is in operation. You can trust that Alliance Comfort System will deliver not only as a supplier but as a service professional as well. We offer years of experience in handling commercial installations and are on-call to answer your requests for service evaluations. Contact us to learn more about renting a chiller unit and our additional service capabilities.