Selected points for this article
hide
Louisville Boiler Service Expertise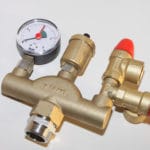 Louisville Boiler service is a necessary part of maintaining a heating system. Commercial buildings rely on boilers to provide proper heating throughout the year for comfort, production centers, manufacturing, and more. Boilers have a place in virtually every industry, and when one is not working properly, serious issues may develop. Heating systems should be checked often for technical problems and mechanical issues. An experienced technician can ensure that your unit performs well with fewer interruptions.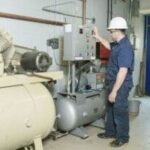 Alliance Comfort Systems has a special focus on commercial Louisville boiler service and all areas related to HVAC. Commercial boilers are far more complex than those housed in small residential establishments. Therefore, they require specialized care. Scheduled service on commercial units can help your business prepare for seasonal changes that may impact your machines. It may also be necessary to assess the equipment for worn parts, cracked fittings, and leaking hoses from time to time. Any of these items may lead to additional problems that will affect performance and energy expenses.
On-Call Louisville Boiler Service
If your boiler is not heating properly, contact a technician at Alliance Comfort Systems regarding Louisville boiler service. Our technicians are on-call 24-hours a day and 7-days a week to answer your service requests. We are a reputable service provider with extensive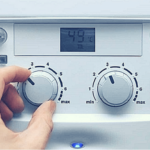 field experience. Moreover, our technicians are capable of handling service jobs for all capacity boiler units. We are comfortable dealing with major manufacturing brands. Consider Alliance Comfort Systems as your expert in HVAC.
Prevention measures are key to maintaining your heating units. Explore maintenance packages through Alliance Comfort Systems that will help you keep your equipment up to date. Though upkeep is a requirement to get the absolute most out of your heating units, there is always a possibility that emergencies will arise at unexpected times. Should you experience an issue with your boiler, you can certainly count on Alliance Comfort Systems to respond. Contact us to learn more about our service options.
Address
7200 Distribution Dr, Louisville, KY 40258
Phone: (502) 384-8500 Email:
[email protected]
Opening Hours
| | |
| --- | --- |
| Monday | 9:00 a.m. – 5:00 p.m. |
| Tuesday | 9:00 a.m. – 5:00 p.m. |
| Wednesday | 9:00 a.m. – 5:00 p.m. |
| Thursday | 9:00 a.m. – 5:00 p.m. |
| Friday | 9:00 a.m. – 5:00 p.m. |
| Saturday | Closed |
| Sunday | Closed |