Selected points for this article
hide
Trusted Kentucky HVAC Parts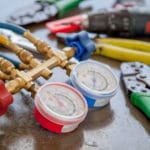 When an air system is not working properly, the reason is often due to Kentucky HVAC parts being broken. When a system of units is not working in a commercial building due to parts issues, the environment may not only be uncomfortable, but it may also slow down productivity as well. Alliance Comfort Systems, an HVAC expert, has technicians on-call 24/7 to handle issues with commercial systems.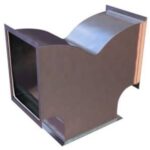 Searching for Kentucky HVAC parts online may present some unique challenges since commercial air systems are complex. If you have access to your equipment, you can observe your units' make and models, which will help you identify prospective parts if needed. Consulting with a technician with experience dealing with heating and cooling equipment is the surest way to determine what parts may be necessary for your units.
Not all issues with an air system will require Kentucky HVAC Parts. However, it is good to know that a reliable source in Alliance Comfort Systems should arise. We have access to a great selection of parts from sought-after brands in the industry. Waiting on parts for air systems should not delay necessary repairs on your units. Dealing with an authorized supplier will help you acquire the parts you need from the brands you trust.
Convenient Kentucky HVAC Parts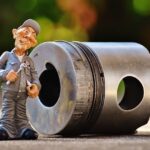 Because our technicians can acquire parts from an expansive network of market distributors, you can take comfort in knowing that any repairs you require will be handled without extended wait times. You should expect a reasonable turnaround on service requests as your HVAC system is a critical part of maintaining productivity at your business.
Fitting parts to your air systems offer many benefits, including life-cycle extension. We understand that air units are large investments for companies. Instead of replacing units, you should get the most out of them for as long as possible. Contact us to find out how we can help with your parts needs.
Address
7200 Distribution Dr, Louisville, KY 40258
Phone: (502) 384-8500 Email:
[email protected]
Opening Hours
| | |
| --- | --- |
| Monday | 9:00 a.m. – 5:00 p.m. |
| Tuesday | 9:00 a.m. – 5:00 p.m. |
| Wednesday | 9:00 a.m. – 5:00 p.m. |
| Thursday | 9:00 a.m. – 5:00 p.m. |
| Friday | 9:00 a.m. – 5:00 p.m. |
| Saturday | Closed |
| Sunday | Closed |