Selected points for this article
hide
Commercial HVAC Services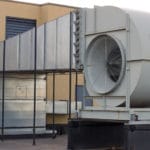 Multiple industries depend on commercial HVAC to manage climate within buildings and facilities. Maintaining proper temperature is critical for the safety, comfort, and protection of important equipment pieces in a facility. HVAC systems should not only be able to provide adequate temperature with controls, but they should also work efficiently to carry out all processes. Climate control is also relevant within industrial settings where it is supplied to equipment to complete various tasks relating to manufacturing and production. HVAC is complex. Therefore, it is helpful to work with a field expert while managing equipment in a commercial setting.
Temperature control is an important factor in maintaining an operation. Whether climate control is applied in an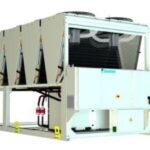 office, in a retail establishment, or a medical facility, the air systems' role is immense. Air conditioning units and heating systems are found in nearly every building, although they may range in size. HVAC crosses a wide spectrum of applications, and commercial HVAC is more complex than residential heating and cooling. 
Climate control systems used in commercial HVAC may be used to keep products cold, maintain electronics or computers, or provide a safe working environment. Electronic devices can overheat, and having control over temperature can prevent equipment from being damaged. HVAC equipment can also sustain damage from overheating. Commercial HVAC equipment must be handled with great care to ensure the best possible outcome.
Commercial HVAC Upkeep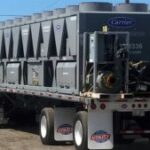 HVAC equipment should be maintained by a service technician that specializes in caring for commercial and industrial units. End-users may wish to troubleshoot performance issues with climate control systems; however, handling the equipment can be dangerous without the proper training or tools. Alliance Comfort Systems can support HVAC requirements with services to include delivery, installation, and equipment year-round. Service technicians are on-call 24/7 to handle service calls. 
Preventative maintenance is also necessary where commercial air systems are concerned. Scheduled care can extend the life cycle of HVAC units and save on energy costs. Contact us to find out how we can help with your commercial heating and cooling needs. 
Address
7200 Distribution Dr, Louisville, KY 40258
Phone: (502) 384-8500 Email:
[email protected]
Opening Hours
| | |
| --- | --- |
| Monday | 9:00 a.m. – 5:00 p.m. |
| Tuesday | 9:00 a.m. – 5:00 p.m. |
| Wednesday | 9:00 a.m. – 5:00 p.m. |
| Thursday | 9:00 a.m. – 5:00 p.m. |
| Friday | 9:00 a.m. – 5:00 p.m. |
| Saturday | Closed |
| Sunday | Closed |