Selected points for this article
hide
Commercial HVAC Services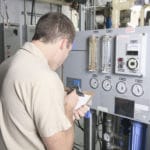 Maintaining commercial HVAC Services units requires frequent service to ensure that performance is optimal. The systems which are used across several different industries carry a heavy energy load, which will inevitably lead to some damage with constant use. Alliance Comfort Systems specializes in providing HVAC services for commercial buildings.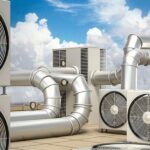 Commercial HVAC services through Alliance Comfort Systems are extensive. We offer our clients a vast range of capabilities to help with the upkeep of HVAC systems deployed in complex situations. From maintenance to repair and parts replacement, our clients trust us to deliver excellent service backed by over 30 years of experience in the field. We are experts in all aspects of heating, ventilation, and air-conditioning.
Our service technicians handle commercial HVAC services across several industries. Among the type of establishments that we handle are hotels, retail, restaurants, distribution facilities, offices, and housing complexes. Our coverage area is extensive.
Commercial HVAC Services Specialties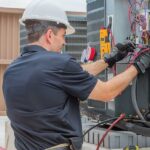 When it comes to commercial heating and cooling, working with an expert such as Lousiville, KY-based Alliance Comfort Systems will offer the best outcome for your equipment. Commercial facilities need reliable HVAC year-round. Successful operations have adequate temperature control that is also efficient. Service through Alliance Comfort Systems will help to facilitate greater cost savings and efficient performance.
We offer a growing list of capabilities for commercial heating and cooling needs. We can provide indoor air quality, heat pumps, ice machines, and computer room air-conditioning units. We understand the unique needs of commercial establishments. Our service solutions can often be tailored to meet the specifications of our clients. Our goal is to not only save you on operation costs of your HVAC units but lessen any time spent down, whether it be for planned service or unexpected repairs.
Contact us at our Louisville, KY headquarters to learn more about how we can help with supporting your commercial heating and cooling equipment.
Alliance Comfort Systems
7200 Distribution Dr, Louisville, KY 40258
(502) 384-8500
Address
7200 Distribution Dr, Louisville, KY 40258
Phone: (502) 384-8500 Email:
[email protected]
Opening Hours
| | |
| --- | --- |
| Monday | 9:00 a.m. – 5:00 p.m. |
| Tuesday | 9:00 a.m. – 5:00 p.m. |
| Wednesday | 9:00 a.m. – 5:00 p.m. |
| Thursday | 9:00 a.m. – 5:00 p.m. |
| Friday | 9:00 a.m. – 5:00 p.m. |
| Saturday | Closed |
| Sunday | Closed |