Selected points for this article
hide
HVAC Equipment Rental Solutions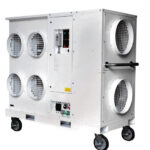 Alliance Comfort Systems is the best source for HVAC equipment rental. We service commercial and industrial clients as well as provide industry-leading equipment and parts. Our service technicians directly bring decades of experience from the field and straight to our clients, both large and small. As a top supplier and expert in HVAC, we realize that every project is unique. Some applications do call for rental equipment, and we are at your service with a wide selection. Rental HVAC materials are useful for several reasons. Most importantly, the equipment helps you achieve heating and cooling goals as a convenient and cost-friendly solution.
Why HVAC Equipment Rental?
HVAC equipment rental sources are abundant. However, not all suppliers are capable of delivering the level of expertise that we offer.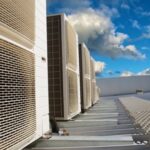 Whether we are in the field handling service calls on-call 24/7 or providing our clients with preventative maintenance, we combine the most important HVAC aspects to make your job of managing heavy equipment easier. There is no reason to take on caring for climate control systems without a company you can rely on. We are trained, experienced, and capable of handling the toughest challenges faced by commercial and industrial profit centers. As an expert in heating, ventilation, and air-conditioning, our clients trust us as a valuable resource for the industry.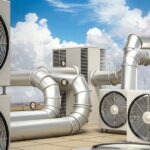 Renting air-conditioning equipment through Alliance Comfort Systems means that you will have access to units manufactured by the most sought-after brands in the HVAC industry. We supply units for large facilities and also smaller ones. HVAC equipment rental units have many applications depending on the business; allow us to respond with the right solutions.
The service of commercial and industrial facilities does not end with an equipment installation. We provide a range of services to help with the upkeep of your HVAC units. Contact us to find out more about how we can support your equipment rentals for heating and cooling.
Address
7200 Distribution Dr, Louisville, KY 40258
Phone: (502) 384-8500 Email:
[email protected]
Opening Hours
| | |
| --- | --- |
| Monday | 9:00 a.m. – 5:00 p.m. |
| Tuesday | 9:00 a.m. – 5:00 p.m. |
| Wednesday | 9:00 a.m. – 5:00 p.m. |
| Thursday | 9:00 a.m. – 5:00 p.m. |
| Friday | 9:00 a.m. – 5:00 p.m. |
| Saturday | Closed |
| Sunday | Closed |