Selected points for this article
hide
Industrial Boiler Service for Commercial & Industrial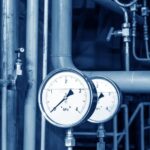 Industrial Boiler Service:  Commercial boilers have unique service requirements. Often, a field technician's expertise is necessary to keep up with the maintenance of a complex heating system. Industrial Boiler service is a common practice for any facility that deploys a large heating unit. Finding a reliable service provider, however, can present certain challenges depending on the operation. Alliance Comfort Systems is a trusted service and parts supplier specializing in the care of commercial and industrial HVAC systems. Addressing boiler issues does not have to slow down productivity in your commercial center. With the help of an expert such as Alliance Comfort Systems, maintaining a commercial boiler system has never been easier.
Industrial Boiler Service Indications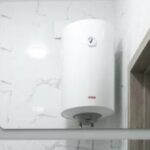 Industrial Boiler ServiceBoiler service is needed to preserve heating systems for a longer time. Boilers last for many years; however, they are likely to experience some problems such as broken parts, cracked components, and worn devices with constant wear. A service technician with Alliance Comfort Systems can inspect a boiler unit's parts to determine what parts may need to be repaired or replaced.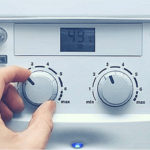 Boilers usually operate with few issues, and they function quietly. If a boiler is making loud noises, that is often an indicator that Industrial Boiler Service is necessary. Moreover, the job of a boiler is to provide adequate heat at the right temperature. Whenever a boiler is not heating properly, it should be assumed that a technical issue may be at hand. Consulting a service technician is the best course of action. Attempting to handle Industrial Boiler Service problems without experience can be dangerous as the systems handle hot liquids and other materials that may cause serious damage.
Alliance Comfort Systems is on-call 24/7 to handle calls for service relating to boilers year-round. Our service technicians bring decades of field experience to our commercial and industrial clients. Contact us to ask about our service selection for commercial boilers.
Address
7200 Distribution Dr, Louisville, KY 40258
Phone: (502) 384-8500 Email:
[email protected]
Opening Hours
| | |
| --- | --- |
| Monday | 9:00 a.m. – 5:00 p.m. |
| Tuesday | 9:00 a.m. – 5:00 p.m. |
| Wednesday | 9:00 a.m. – 5:00 p.m. |
| Thursday | 9:00 a.m. – 5:00 p.m. |
| Friday | 9:00 a.m. – 5:00 p.m. |
| Saturday | Closed |
| Sunday | Closed |