Selected points for this article
hide
Fill Louisville Mobile Cooling Requirements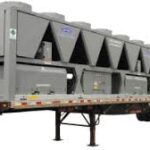 A primary reason why commercial clients prefer Louisville mobile cooling systems is that they are an affordable solution for temperature control.  Not every situation involves a fixed unit, so short-term portable options are often ideal for some businesses. Portable cooling equipment provides the opportunity to address a wide range of projects and fill the need for temperature control during emergencies. 
As an authority on HVAC, we're the best option for Louisville mobile cooling devices. We work with our clients in the industrial and commercial sectors to deliver quality temperature control capabilities as presented by the world's top manufacturers. We not only specialize in equipment solutions but service and parts as well. Mobile systems offer a wide range of flexibility for establishments needing a cost-effective way to apply air units indoors, outdoors, and on-demand. 
Below are a few ways Louisville mobile cooling equipment is put to use for industrial and commercial business facilities. 
Natural catastrophe relief

Crisis shelters

Large outdoor get-togethers (concerts, entertainment industry, festivals events)

Construction projects (schools, offices, hospitals buildings)

Retail companies (malls, going shopping centers)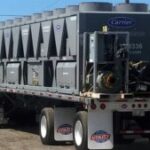 The above list is merely a sample of how Louisville mobile cooling units are used across different industries to provide temperature control; the possibilities are actually quite endless.  As an affordable choice, portable cooling systems can certainly be deployed over an extended period of time or less. The equipment offers an abundance of benefits with fewer commitments for businesses. Portable cooling systems enable facilities to expand temperature control capabilities strategically. Alliance Comfort Systems works with clients to source the best portable cooling units available. 
Selecting a mobile HVAC system can be challenging, but it is by no means unachievable. As a regional provider with a wide coverage area, Alliance Comfort Systems is a reliable source of equipment. Furthermore, our service specialists are certified to deal with complicated things connected with industrial and commercial air systems. Our portable cooling options are simply one aspect of many that we handle in the realm of heating and cooling. 
Louisville Mobile Cooling and More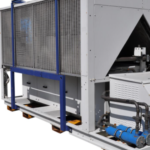 In case you are in the market for a Louisville mobile cooling system, consider Alliance Comfort Systems as the premier source. Below are a few of the services that we provide for our growing customer base. 
Rental of HVAC equipment

Repair for boilers and chillers,

Industrial and Commercial Service

Parts repair and replacement 

Refrigeration Service
We work with several business categories including retail, manufacturing, commercial business, academic facilities, and medical centers. 
Contact us to ask how we can help with your present or anticipated mobile temperature control units' requirements.
Address
7200 Distribution Dr, Louisville, KY 40258
Phone: (502) 384-8500 Email:
[email protected]
Opening Hours
| | |
| --- | --- |
| Monday | 9:00 a.m. – 5:00 p.m. |
| Tuesday | 9:00 a.m. – 5:00 p.m. |
| Wednesday | 9:00 a.m. – 5:00 p.m. |
| Thursday | 9:00 a.m. – 5:00 p.m. |
| Friday | 9:00 a.m. – 5:00 p.m. |
| Saturday | Closed |
| Sunday | Closed |