Summary of Louisville Kentucky Bipolar Ionization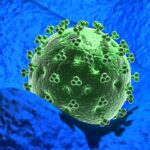 Louisville Kentucky Bipolar Ionization: Every year employees lose income due to illness and missing time from work. Common colds, the flu, and other infectious diseases commonly spread throughout facilities.
Since the coronavirus discovery, commercial facilities are working hard to implement new procedures to circumvent the spread of diseases. The CDC recommends that commercial day facilities assess ventilation systems, HVAC units, and rooms to determine how to prevent viruses from spreading. Louisville Kentucky Bipolar ionization is a technology that can be applied to HVAC systems to improve air quality. 
Even though research into the coronavirus is continuous, companies can still manage infection control. Viruses such as SARS, MERS, and various forms of flu can infect people in close quarters. Louisville Kentucky Bipolar ionization, the technology behind Global Plasma, targets the above viruses, and many more through a complex process. 
Infection Control and HVAC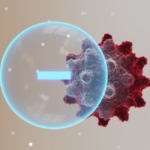 The long-term benefits of routine infection control are numerous. First, with sterilized facilities, fewer employees will become ill due to viral exposure. Companies can continue to operate to full capacity without having to experience the pitfalls of call-outs. Viral outbreaks have an economic impact on businesses as well as individuals. Moreover, the medical bills associated with issues such as building sickness can add up. 
If companies were unaware of the effects of infection outbreaks before coronavirus, they are most certainly on high alert now. Global Plasma is an effective solution that can be integrated into existing HVAC units. A service technician can add the solution to Heating and cooling units and components where viruses live and travel. 
Coronaviruses aren't new. However, the latest version aggressively attacks the upper respiratory system and other vital organs. There is no vaccination for the disease, and more research is being performed to determine other ways it might be transmitted and what therapies can successfully treat the virus. 
Because there is no vaccination for coronavirus, there is a growing concern about its long-term effects. As a result, scientists continue to research the disease and look for cures. In the meantime, companies must make strategic decisions. Infection control happens to be a priority for facilities all over the world.
Impact of Louisville Kentucky Bipolar Ionization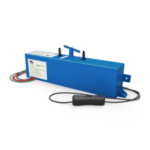 The cost of investing in clean air solutions is likely to yield some benefits over time. Additionally, purified air offers instant benefits such as outdoor air control, immediate antiviral activity, reduced mold, mildew, and bacteria. Furthermore, Louisville Kentucky Bipolar Ionization helps to remove foul odors that permeate buildings through ventilation systems. 
Contact our service technicians to schedule a service call. We are on-call 24/7 to respond to requests. Allow Alliance Comfort Systems to provide a cost estimate for our Global Plasma service. 
Alliance Comfort Systems is an HVAC expert with a focus on commercial and industrial systems. Please find out how we can help retrofit your current unit with the latest technology available. Allow us to help combat unwanted microorganisms and make the air in your building healthy and safe to breathe. 
To learn more about Louisville Kentucky Bipolar Ionization, Contact us.
Address
7200 Distribution Dr, Louisville, KY 40258
Phone: (502) 384-8500 Email:
[email protected]
Opening Hours
| | |
| --- | --- |
| Monday | 9:00 a.m. – 5:00 p.m. |
| Tuesday | 9:00 a.m. – 5:00 p.m. |
| Wednesday | 9:00 a.m. – 5:00 p.m. |
| Thursday | 9:00 a.m. – 5:00 p.m. |
| Friday | 9:00 a.m. – 5:00 p.m. |
| Saturday | Closed |
| Sunday | Closed |