Selected points for this article
hide
Commercial Mobile Cooling Capabilities Explored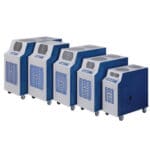 Alliance Comfort Systems supplies Commercial mobile cooling solutions for commercial and industrial companies in need of portable temperature control. Mobile air-conditioning units are economical for business. Not every circumstance demands a fixed unit. Furthermore, mobile air systems can supply air on the spot as necessary for temporary projects or events. In fact, our end-users source cooling equipment for several uses from the biggest names in the heating and cooling sector. Additionally, Commercial mobile cooling capabilities are useful for commercial and industrial facilities.
As an industry authority, we're the best option for Commercial mobile cooling units. Moreover, the systems may be deployed to meet facilities' requirements throughout a broad spectrum of industries. Some of the applications for short term cooling needs are as follows:
Commercial Mobile Cooling  Applied
Natural catastrophe relief
Critical shelters
Large outdoor events (concerts, entertainment industry, festivals events)
Indoor Gatherings (conferences, demonstrations, expositions)
Construction worksites (schools, offices, hospitals buildings)
Retail establishments (malls, shopping centers)
Supplementary Cooling
The above are only some illustrations of how Commercial mobile cooling systems provide temperature control across various industries. In fact, as an economical choice, portable cooling systems may be deployed for an extended time. Moreover, the equipment delivers benefits that are many with fewer commitments for companies that may be developing but still looking for temperature control capabilities. Regardless of how you intend to use your cooling equipment, Alliance Comfort Systems can provide a selection of options, including units that differ in size and operational capacity.
Trusted Supplies and Service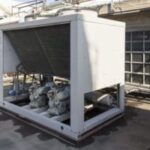 Locating a dependable source for HVAC equipment can be tough, but it's by no means unachievable. Subsequently, as a local supplier with a broad coverage area, our customers can trust Alliance Comfort Systems to supply quality service. From government facilities to commercial establishments, we satisfy a considerable breadth of heating, cooling, and more knowledge. Furthermore, our service specialists are certified to handle complicated tasks connected with commercial and industrial air systems.
You can avoid the difficulties involved with managing offshore suppliers by dealing with a supplier that is not merely knowledgeable about your area but one that understands the dynamics of your business. Our portable cooling equipment is simply one category of many that we offer for our highly valued clients. Commercial Mobile cooling capabilities through Alliance Comfort Systems are extensive.
Why Alliance Opt for Comfort Systems for Commercial Mobile Cooling?
If you're wondering precisely why you should consider Alliance Comfort Systems for your mobile climate control units, we deliver reputable service and quality parts. Through a huge conglomeration of distributors, we have access to the leading brands in HVAC. As an outcome, we can deliver quality equipment and support your selections with professional service. Our service professionals specialize in minor and major repairs for HVAC equipment. We are capable of extending custom solutions, automation & much more to boost your equipment. The upkeep is another essential aspect to think about when choosing a solution package.
Contact us to find out more about our Commercial mobile cooling products and service selection.
Address
7200 Distribution Dr, Louisville, KY 40258
Phone: (502) 384-8500 Email:
[email protected]
Opening Hours
| | |
| --- | --- |
| Monday | 9:00 a.m. – 5:00 p.m. |
| Tuesday | 9:00 a.m. – 5:00 p.m. |
| Wednesday | 9:00 a.m. – 5:00 p.m. |
| Thursday | 9:00 a.m. – 5:00 p.m. |
| Friday | 9:00 a.m. – 5:00 p.m. |
| Saturday | Closed |
| Sunday | Closed |