Commercial HVAC Services for Buildings in Louisville and the TriState Area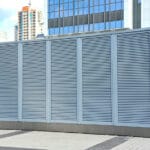 Our commercial HVAC services are used across an extensive spectral range of businesses. We provide professional service to colleges, health buildings, and offices in addition to industrial plants. Organizations count upon our commercial HVAC solutions to provide quality temperature control. Commercial HVAC services Heating and cooling equipment provides comfort and safety. Additionally, HVAC equipment is used to maintain goods and materials at safe temperatures. Alliance Comfort Systems effectively fulfills certain organizations' prerequisites, both big and small, in the surrounding area.
Commercial HVAC services are critical to large facilities – not just in Louisville, KY but all over the United States due to the need for temperature control. Heating and cooling systems have generally been used for running business buildings and maintaining industrial plants. Commercial heating and cooling systems may fill the need for permanent temperature control, temporary air, and supplemental systems.
Wear and HVAC Units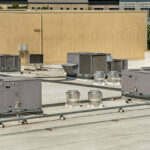 Because air-conditioning needs for facilities vary widely, access to selection is important. We provide a wide variety of high-capacity units and smaller systems, depending on the application. HVAC units exist to support any budget as well as a vast selection of tasks across different industries.
Heating and cooling equipment handles high volts of energy. Furthermore, the equipment also contains fluids and pressure. As a result, commercial HVAC units are prone to wear after extended use. Service technicians will care for HVAC systems so that they do not break. In fact, service technicians can provide quality service for commercial units with factory-trained expertise.
HVAC units work under high pressure. Additionally, damage to complex components may jeopardize a unit's efficiency. Moreover, Alliance Comfort Systems is capable of addressing parts needs for permanent and leased units. In fact, we are a supplier of HVAC parts from some of the most well-known names in the industry. We collaborate with a large distributor network to source components for our commercial clients.
Benefits of Commercial HVAC Services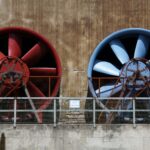 The needs of facilities continue to change, but commercial heating and cooling benefits remain about the same. Because of our extensive time in the field, we can provide strategic commercial HVAC services for businesses. Furthermore, if your business is on a budget but still needs temperature control, Alliance Comfort Systems can help.
Our service providers can examine your equipment to correct the origin of the problem. When HVAC parts grow worn, they need to be replaced. Indeed, repairing a part may be more cost-effective than replacing it. In certain cases, it may simply be more cost-friendly to replace broken components. End-users will gain more from a system that is fully operational for a longer time.
The commercial HVAC capabilities we offer comprise exclusive tasks. As a commercial service provider, based in Louisville, Kentucky, we recognize all organizations are exceptional. Like being a premier choice for climate-control services and parts, we provide a vast scope of our clients' capabilities from the industrial and commercial, small business sectors.
Contact us about HVAC services for commercial systems.
Alliance Comfort Systems
7200 Distribution Dr, Louisville, KY 40258
(502) 384-8500
Address
7200 Distribution Dr, Louisville, KY 40258
Phone: (502) 384-8500 Email: ACS.receptionist@AllianceComfortSys.com
Opening Hours
| | |
| --- | --- |
| Monday | 9:00 a.m. – 5:00 p.m. |
| Tuesday | 9:00 a.m. – 5:00 p.m. |
| Wednesday | 9:00 a.m. – 5:00 p.m. |
| Thursday | 9:00 a.m. – 5:00 p.m. |
| Friday | 9:00 a.m. – 5:00 p.m. |
| Saturday | Closed |
| Sunday | Closed |