Selected points for this article
hide
Louisville HVAC Equipment Rental Solutions for Commercial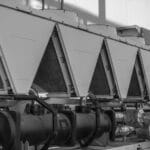 If you want to invest in Louisville HVAC equipment rental solutions, consider Alliance Comfort Systems. Our service experts are professionals in both commercial and industrial air-conditioning technology.  For this reason, we work with customers to supply, install, and maintain rental products for air-conditioning. Alliance Comfort Systems has decades of experience in air-conditioning technology plus practical training.  
Select Alliance Comfort Systems for the best choice of Louisville HVAC equipment rental solutions. Also, we offer products from a large distribution network of resources. Due to the impact of these connections with our manufacturers and sellers, we can procure high-quality rental products for heating and cooling equipment. Because of all these connections, we offer exemplary quality and an excellent selection for our loyal customers.
Louisville HVAC Equipment Rental Options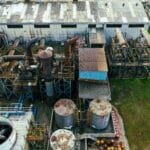 The high performance of HVAC systems is an essential component of a business.  Also, plants equipped with satisfactory parts will save energy costs. Rising energy costs from air-conditioning equipment rental are sometimes an indication of a performance problem. Your service technician can detect possible problems with your heating and cooling unit. 
Heating and cooling units used in a Louisville HVAC equipment rental program are best suited to assume a wide range of responsibilities. Moreover, organizations may even find that leased HVAC installations are successful in building initiatives. The leasing of parts for temperature control can be largely economical for business facilities.
HVAC Options
You will probably find that our service experts do not find any job too small or too cumbersome. We are well versed in all areas of the heating and the cooling market, as well as in plant leasing. Our company experts can help to eliminate the problems associated with the poor performance of HVAC systems.   Choosing an HVAC source is easier with all the capabilities of Alliance Comfort Systems.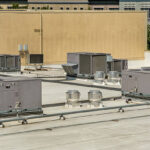 Selecting the right Louisville  HVAC equipment rentals is usually a matter of preference. Also, you can choose devices that suit your budget. There are large and small capacity Louisville HVAC equipment rental systems, which are also suitable for installations. Alliance Comfort Systems helps you to choose a unit that is right for your project schedule and budget. 
HVAC parts are typically reliable but can exhibit wear and tear. The fact is that industrial plants are heavily frequented and heavily used. Customers will find that the conditions for commercial air centers are plentiful.  Care is an appropriate measure that could reduce consumption or, at best, reduce the effects of use.  With Alliance Comfort Systems, the maintenance of a rental apartment does not have to be stressful. 
Contact us to ask for rental equipment for commercial air conditioners.
Address
7200 Distribution Dr, Louisville, KY 40258
Phone: (502) 384-8500 Email:
[email protected]
Opening Hours
| | |
| --- | --- |
| Monday | 9:00 a.m. – 5:00 p.m. |
| Tuesday | 9:00 a.m. – 5:00 p.m. |
| Wednesday | 9:00 a.m. – 5:00 p.m. |
| Thursday | 9:00 a.m. – 5:00 p.m. |
| Friday | 9:00 a.m. – 5:00 p.m. |
| Saturday | Closed |
| Sunday | Closed |